Graphics
SVG-edit
Draw and share flowcharts and diagrams online
3d-house-png icons
6 Free Online Diagramming Tools To Draw Any Diagrams And Flow Charts - Best 6 Online Diagramming Tools | Ayushveda.com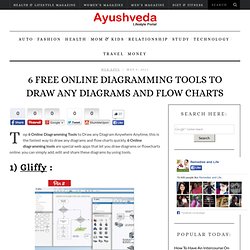 Home > Web > 6 Free Online Diagramming Tools To Draw Any Diagrams And Flow Charts Top 6 Online Diagramming Tools to Draw any Diagram Anywhere Anytime, this is the fastest way to draw any diagrams and flow charts quickly. 6 Online diagramming tools are special web apps that let you draw diagrams or flowcharts online. you can simply add, edit and share these diagrams by using tools. 1) Gliffy :
About Scribble Once described as an open canvas to create and share drawings, this popular drawing app is back after 2 years offline. One of the best features of this app is the ability to see how each drawing was made as Scribble redraws the picture stroke by stroke. Scribble now includes functionality to send your favourite drawings to your nearest and dearest. This app requires version 7 of the Flash player or higher to run, you can get the latest version here .
Grant Robinson : Scribble launcher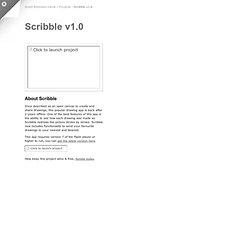 Montage-a-google - Make a montage from images found on Google image search
GOOGLEHOUSE | MARIKA DERMINEUR & STEPHANE DEGOUTIN | 2003
Spyros Zindros
Black and white photography is known to be the root of photographic process. Many photographers are using this type of photography because it is timeless and classy. This is totally different from other types of photography which are colorful and eye-catching.
Photography Inspirations: Black and White Photos