Graphic
Please read carefully our disclaimer below before downloading and make sure you understand well the right usage of these copyrighted marks. The download link can be found below. Enjoy! Disclaimer:
Free Vector Logos: Famous Company Logos and Trademarks – Letter XYZ | Graphic Design Free Resources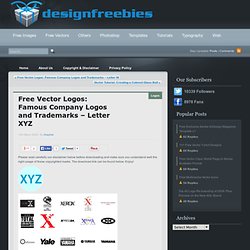 About.com: http://www.worldwide.com.au/templates.htm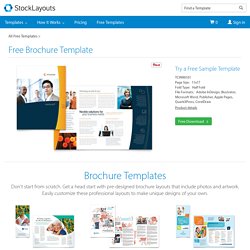 Free Sample Brochure Template | Brochure Examples by StockLayouts®
Agency-quality, full-color graphic designs for creating brochures. Immediate download access to all supported file formats: Adobe InDesign CS4, CS5, CS6 Adobe Illustrator CS4, CS5, CS6 QuarkXPress 8, 9 CorelDRAW X3, X4, X5, X6 Microsoft Publisher '03, '07, '10, '13 Microsoft Word '03, '07, '10, '13 (Mac '08, '11) Apple iWork Pages 4.0 Microsoft PowerPoint '07, '10, '13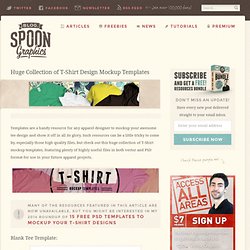 Huge Collection of T-Shirt Design Mockup Templates
Templates are a handy resource for any apparel designer to mockup your awesome tee design and show it off in all its glory. Such resources can be a little tricky to come by, especially those high quality files, but check out this huge collection of T-Shirt mockup templates, featuring plenty of highly useful files in both vector and PSD format for use in your future apparel projects. Many of the resources featured in this article are now unavailable, but you might be interested in my 2014 roundup of 15 Free PSD Templates to Mockup Your T-Shirt Designs
Freebies | 1stwebdesigner - Graphic and Web Design Blog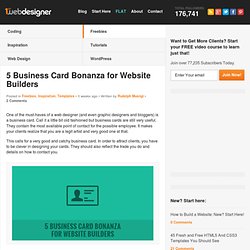 One of the must-haves of a web designer (and even graphic designers and bloggers) is a business card. Call it a little bit old fashioned but business cards are still very useful. They contain the most available point of contact for the possible employee. It makes your clients realize that you are a legit artist and very good one at that. This calls for a very good and catchy business card. In order to attract clients, you have to be clever in designing your cards.
Browsing Textures on deviantART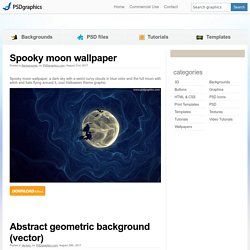 Black wood background Black wood background, wooden surface with a darker edges and lighter central part. Read post & download Top 10 and top 100, signs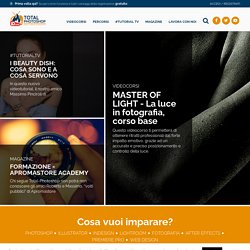 Cucinare un bel video non è sufficiente se non lo presentate bene. In cucina si usa "impiattare", nell'editing con Premiere Pro CC si usano i sottopancia. In questa nuova puntata della nostra Creative Cooking, Paolo Baccolo ci mostra con crearne di animati e semplici in pochi minuti. Un po' come fossero finger food per il video ;) Una sessione di aggiornamento per scoprire le più recenti novità dei migliori strumenti di design al mondo!
Total-Photoshop: video tutorial gratuiti per Photoshop, Dreamweaver, Illustrator, After Effects, Premiere, Flash, fotografia digitale, Indesign