Google Cloud
Everything Google, even what their doing on the ground, help this tree be the most informative pearltree about google. Visit us at www.cloudtops.org we took the web and truly organized it in ways not imagined before, but we did the impossible, pearltrees combined with cloudtops, what a sensational moment this is. Awesome stuff indeed!!!!! cloudexplorer Sep 1
Le savoir expérimentale pour la paix dans le monde
Chromespot.com - The #1 spot for Google Chrome and Chrome OS; Chrome Themes, Chrome Plugins and Chrome Forum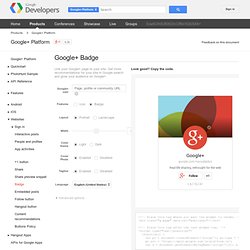 Badge - Google+ Platform
Page Badge Tag The Google+ badge allows visitors to engage with your brand directly from the badge itself. The minimum code required to render a Google+ badge on your website is one JavaScript include and a badge tag. You can also use an HTML5-valid badge tag by setting the class attribute to g-page, and prefixing any badge attributes with data-. Example badge sizes Tag attributes for the pages badge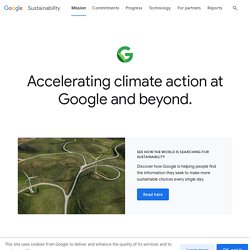 An Efficient Server Floor Your message then enters our server floor. Our servers support many products at a time — that's "the cloud."
The Story of Send
interactively surpassing traditional search methods, simply have fun interacting with the most highly advanced interactive system on the Clouds. Using Flash web design it has become possible to provide an interactive website that not only displays great content, but also is user controlled so to allow for a better visual feel for website discovery, also known as web navigation driven by interest alone. The web has always been faced with one dimensionality issues & as well as to many options or complexities. Using a unique combination of all the most popular websites & fusing them into a single location we could achieve this development.Knowing this issue of size & spacing of the screen most developers face daily in attempts to render web navigation & content, we decided to make things simple, by combining highly technical advanced frame work in the back ground using flash design from the Wix Editor (Flash Drag & Drop Web Design Tool) & its mini-page features (Internal web pages).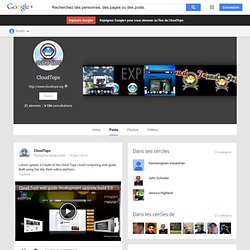 CloudTops on G+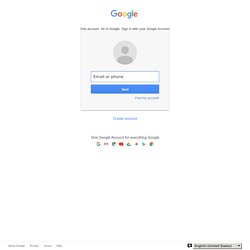 Add your favorite content From leading publications, to blogs you follow, you can browse, read, and share favorite content, presented in a swipable magazine format. Follow breaking news stories Google search technology identifies and delivers the hottest breaking stories in categories such as world, entertainment, sports, science, and more. Designed for all your devices
Santa Tracker
Matt Cutts explains the basics of how Google Search works. About Search Every day Google answers more than one billion questions from people around the globe in 181 countries and 146 languages. 15% of the searches we see everyday we've never seen before. Technology makes this possible because we can create computing programs, called "algorithms", that can handle the immense volume and breadth of search requests.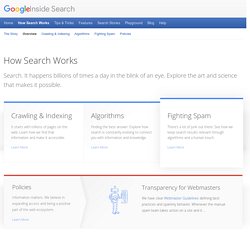 Facts about Google and Competition