Glitch
GLITCH ART
Corrupt , a web-based tool built with Processing, will corrupt visual data for you.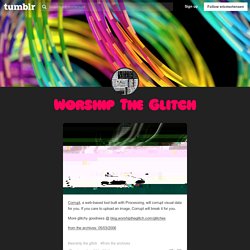 make glitch art: corrupt web tool breaks your images
The Art of Glitch
Have you ever wanted to make your own glitched out sounds? Today I will dive into a brief overview of some of the free tools one could use to make a stutter-out effectual production.