Gimp
GIMP is the GNU Image Manipulation Program. It is a freely distributed piece of software for such tasks as photo retouching, image composition and image authoring. It works on many operating systems, in many languages. (more...) This is the official GIMP web site.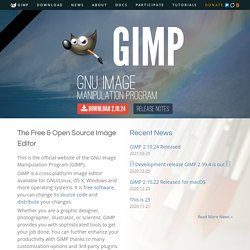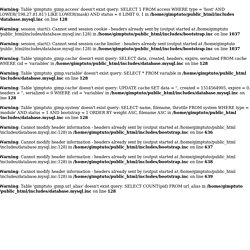 Steampunk is a sub-genre of fantasy and speculative fiction that came into prominence in the 1980s and early 1990s. The term denotes works set in an era or world where steam power is still widely used - usually the 19th century, and often Victorian era England - but with prominent elements of either science fiction or fantasy, such as fictional technological inventions like those found in the works of H. G. Wells and Jules Verne, or real technological developments like the computer occurring at an earlier date. - Courtesy of Wikipedia.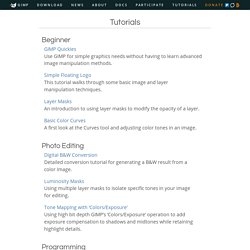 GNU Image Manipulation Program Skip to page contents [ News | Screenshots | Features | Downloads | Documentation | Get Involved ][ Plug-in Registry | GIMP Development ] [ Donations ] [ Tutorials [Beginner | Intermediate | Expert | Photo Editing | Web | Script Authoring]
Images are arriving at last Hi Folks, I'm finally getting around to fixing the missing images in a serious way. I think most of the tutorial images are now present. I know there are still some missing tool icons and also some of the script download links may not work either.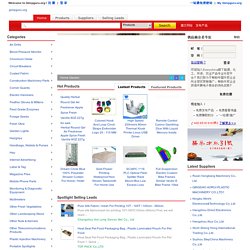 Techniques - Tutorials - gimpusers.com
GIMP Tutorials and useful snippets
Gtuts.com - Quality Gimp tutorials
Download the Video! (42:02, 140 MB) Download the Companion File! (3.8 MB) Watch at YouTube Some timing issues pushed this video back and back again in time – and now it's Christmas!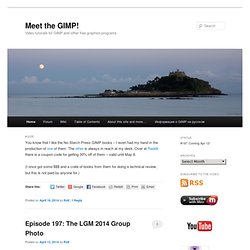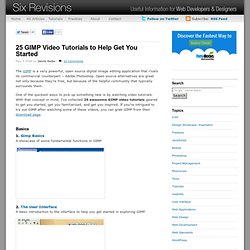 The GIMP is a very powerful, open source digital image editing application that rivals its commercial counterpart – Adobe Photoshop. Open source alternatives are great not only because they're free, but because of the helpful community that typically surrounds them. One of the quickest ways to pick up something new is by watching video tutorials. With that concept in mind, I've collected 25 awesome GIMP video tutorials geared to get you started, get you familiarized, and get you inspired.
gimp tutorials
This tutorial is all about creating an dark surreal using some free stock images from Deviant Art and i want to introduce some new trick - combining two great free software, Gimp and IrfanView. The composition is quite simple, but with a little inspiration you can create something really nice. Before we start,you need to: