False Flag Operations
Susanne Posel Occupy Corporatism
DNSChanger is False Flag Excuse for FBI to Shut Out Internet Users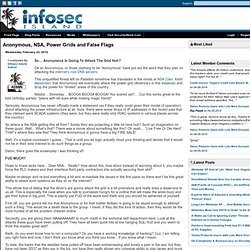 Anonymous, NSA, Power Grids and False Flags
So… Anonymous Is Going To Attack The Grid Huh?
Anonymous is a Psy-Op MK ULTRA Tactic to create a False Flag Event! « LEGITAMYSTIC.COM
Top 10 Concerns For 2014 There are many problems on the world's table that are of major concern.
False Flag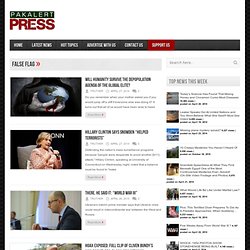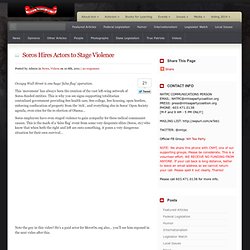 Soros Hires Actors to Stage Violence - NH Tea Party Coalition
Posted by Admin in News, Videos on 10 8th, 2011 | no responses
Not all in these videos is accurate, but worth a look by p45c4l Nov 1
Hegelian Dialectic
The False Flag Daily
Occupy Wall Street is COINTELPRO (Phony Opposition)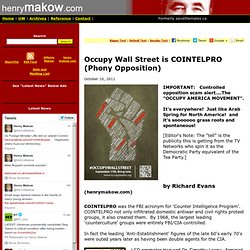 October 10, 2011
False flag (or black flag) describes covert military or paramilitary operations designed to deceive in such a way that the operations appear as though they are being carried out by other entities, groups or nations than those who actually planned and executed them. Operations carried during peace-time by civilian organizations, as well as covert government agencies, may by extension be called false flag operations if they seek to hide the real organization behind an operation.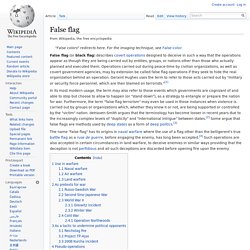 False flag
History of American false flag operations
The leaders of smaller and less industrialised nations are not madmen (whatever the media claims).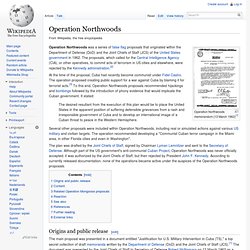 Operation Northwoods memorandum (13 March 1962).[1]
Operation Northwoods
False Flag Operations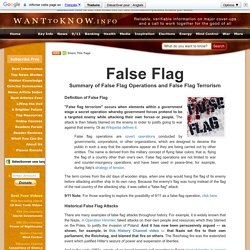 False Flag Summary of False Flag Operations and False Flag Terrorism