Growing
Some general considerations for growing vegetables: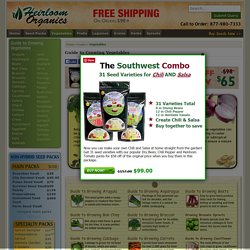 April 28, 2009 by Robin Plaskoff Horton There are two things urban gardeners are short on: space and time.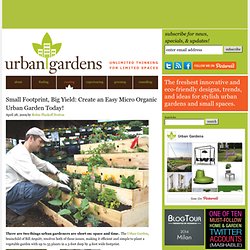 These tips will help keep your container plants in the pink.
Moss in the City :: National Gardening Association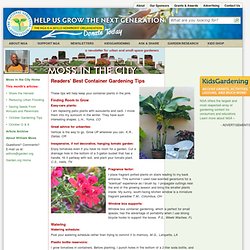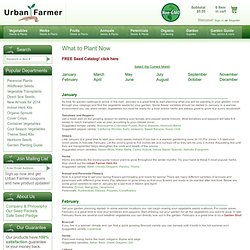 FREE Seed Catalog!
After originating in the semi-arid regions of the middle east, espaliering (is-'pal-yer-ing) became a commonly employed fruit tree growing method of the Greco-Roman world. Later, during the so-called "Dark Ages" after Rome's fall, these techniques were kept alive in isolated monasteries. Once you realize just how minimal the space requirements are, and how productive the results, you'll understand why espaliered fruit trees were so common along the inner walls of castle courtyards and walled cities. Today, these techniques remain just as popular over much of Europe, yet oddly, except among a few high grade landscapers and orchardists, these techniques are rarely used in the U.S.
Want more fruit from less space? Espalier your trees! by Rev. J.D. Hooker Issue #79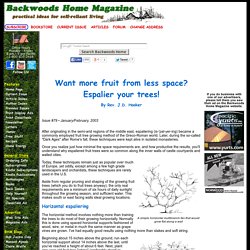 Oregon Olive Trees - Planting
Super High Density, or not? The Super High Density (SHD) system is solely about making the farmer more money. Period. And that's not a bad thing!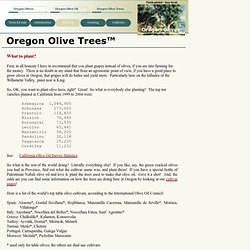 I recently planted a Fuji apple tree, and in the process, had to research a bunch of things about apples.
Growing an Apple Tree in a Container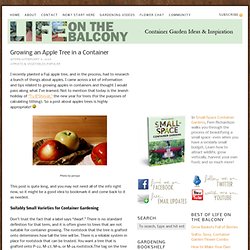 Learn and Grow | Organic Gardening