Game dev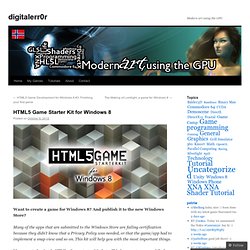 Want to create a game for Windows 8?
HTML5 Game Starter Kit for Windows 8 | digitalerr0r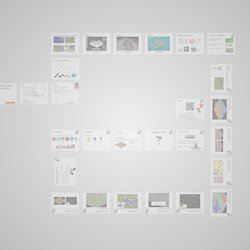 pp3Diso : plugin jQuery pour l'affichage et la gestion d'une carte en perspective isométrique
Sondage
HTML5 Game Development
RPG Maker - RPG Creative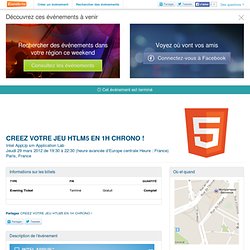 CREEZ VOTRE JEU HTLM5 EN 1H CHRONO ! - Eventbrite
Quantité non valide. Veuillez saisir une quantité de 1 ou plus. La quantité choisie excède la quantité disponible. Veuillez saisir votre nom. Veuillez saisir une adresse e-mail.
Bienvenue sur Jocly | Jocly
CreaJoL - JeuxOnLine, le réseau des MMORPG
Writing My First HTML5 Game Recently I started studying about game development in HTML5 using canvas feature of HTML5. HTML5 canvas is really a good place to start game development. I tried writing a simple game called 'Beerchaser'.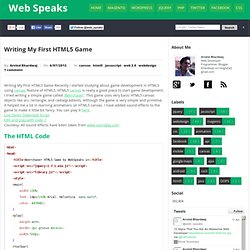 Writing My First HTML5 Game
Labs
Généralement, la création des jeux vidéo commerciaux est l'apanage de professionnels dotés de solides compétences en programmation informatique.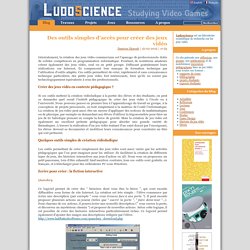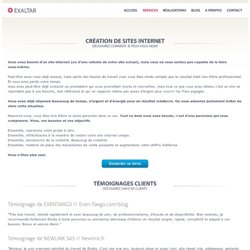 Vous avez besoin d'un site internet (ou d'une refonte de votre site actuel), mais vous ne vous sentez pas capable de le faire vous-même. Peut-être avez-vous déjà essayé, mais après des heures de travail vous vous êtes rendu compte que le résultat était loin d'être professionnel.
création de sites internet et de jeux en ligne, rédactionnel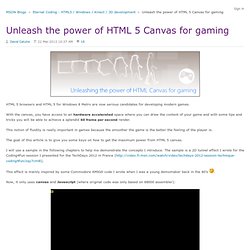 Unleash the power of HTML 5 Canvas for gaming - Eternal Coding
HTML 5 browsers and HTML 5 for Windows 8 Metro are now serious candidates for developing modern games. With the canvas, you have access to an hardware accelerated space where you can draw the content of your game and with some tips and tricks you will be able to achieve a splendid 60 frame per second render. This notion of fluidity is really important in games because the smoother the game is the better the feeling of the player is.
Théorie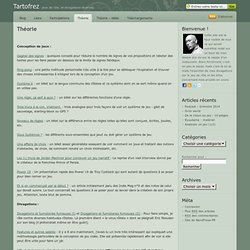 Conception de jeux : Gagner des signes : quelques conseils pour réduire le nombre de signes de vos propositions et raboter des textes pour les faire passer en dessous de la limite de signes fatidique.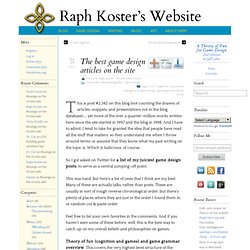 This is post #2,342 on this blog (not counting the dozens of articles, snippets, and presentations not in the blog database)… yet more of the over a quarter-million words written here since the site started in 1997 and the blog in 1998.
The best game design articles on the site