Sharing Platforms
Places where online information, knowledge, and designs are shared. Could be usefull for the Open space.
Pinterest / Home. What is Pinterest? 12 Ideas For Shared Pinterest Boards « Write On Track. Sharing boards on pinterest is a good idea for many reasons, not least spreading awareness of your brand and generating traffic to your website and hence, increase sales/enquiries.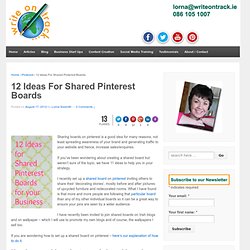 If you've been wondering about creating a shared board but weren't sure of the topic, we have 11 ideas to help you in your strategy. I recently set up a shared board on pinterest inviting others to share their 'decorating stories', mostly before and after pictures of upcycled furniture and redecorated rooms. Pinterest « Write On Track. Pinterest Tutorial: How To Ensure Your Pins Link To Your Website It's H in the #AtoZchallenge – How to ensure your pins link to your website in this Pinterest tutorial.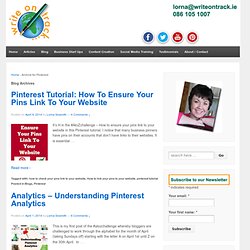 I notice that many business pinners have pins on their accounts that don't have links to their websites. It is essential… Analytics – Understanding Pinterest Analytics This is my first post of the #atozchallenge whereby bloggers are challenged to work through the alphabet for the month of April (taking Sundays off) starting with the letter A on April 1st until Z on the 30th April. Welcome to Flickr - Photo Sharing. Zippyshare.com - Free File Hosting. The Sharehood: BookMooch: trade books with others. Free Trade Ireland. GROUPON. We always want you to have a great experience with Groupon.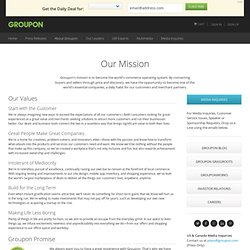 That's why we have the Groupon Promise. If you use a Groupon voucher before its promotional value expires, take a Getaways trip, or attend a GrouponLive event and are disappointed by your experience, we'll work with you to make it right or give you a refund. Groupon.ie – Local Deals, Goods and Getaways. Instructables - share what you create. Here is some of the ideas behind the Instructables Restaurant. 1.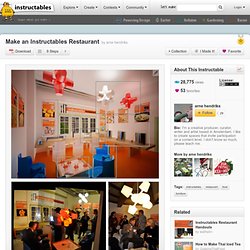 The Instructables Restaurant comes with full instructions for everything. 123D. Thingiverse - Digital Designs for Physical Objects.
---