Sharing Platforms
Places where online information, knowledge, and designs are shared. Could be usefull for the Open space. Sep 9
Sharing boards on pinterest is a good idea for many reasons, not least spreading awareness of your brand and generating traffic to your website and hence, increase sales/enquiries. If you've been wondering about creating a shared board but weren't sure of the topic, we have 11 ideas to help you in your strategy. I recently set up a shared board on pinterest inviting others to share their 'decorating stories', mostly before and after pictures of upcycled furniture and redecorated rooms.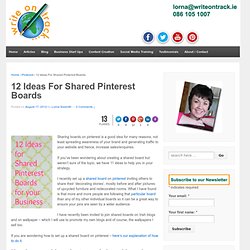 12 Ideas For Shared Pinterest Boards « Write On Track
Pinterest « Write On Track
Pinterest Tutorial: How To Ensure Your Pins Link To Your Website It's H in the #AtoZchallenge – How to ensure your pins link to your website in this Pinterest tutorial. I notice that many business pinners have pins on their accounts that don't have links to their websites. It is essential… Analytics – Understanding Pinterest Analytics This is my first post of the #atozchallenge whereby bloggers are challenged to work through the alphabet for the month of April (taking Sundays off) starting with the letter A on April 1st until Z on the 30th April.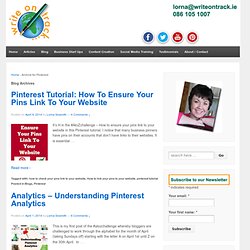 The Sharehood:
Free Trade Ireland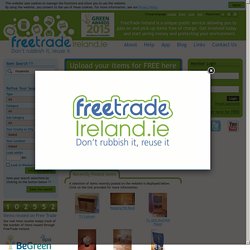 Help: Search To search for a particular item select the type of item, category and subcategory from the list of options provided. You can widen out your search by selecting the all option in either of these categories. Also select your county/city and a suitable location from the drop down menu. Select a suitable distance which you are willing to travel to pick up an item. Click the advanced search to view results.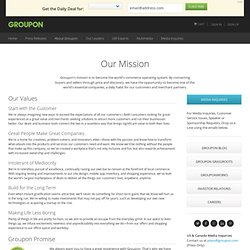 Start with the Customer and Work Backwards Great People Make Great Companies Intolerant of Mediocrity Build for the Long Term Make Life Less Boring We always want you to have a great experience with Groupon. That's why we have the Groupon Promise.
GROUPON
The Deal Whether partial to French, Italian, Chinese or Irish cuisine, diners of all inclinations will find a dish to suit them during dinner at So Good Restaurant. Pairs or groups of diners could opt for a seafood experience with a starter such as king scallops on green pea puree (usually €7), followed by grilled fillet of sea bream in a mussel sauce (€18). Or, they could choose a red meat feast starting with spicy beef salad (€7), and finishing with rack of lamb with asparagus, courgette and homemade rosemary gravy (€18). Alternatively, they could combine breaded brie (€7) and stir-fry pork (€14) for a truly international culinary journey. Choose from the following options for a two-course meal:
Groupon.ie – Local Deals, Goods and Getaways
Instructables - share what you create
Here is some of the ideas behind the Instructables Restaurant. 1. The Instructables Restaurant comes with full instructions for everything.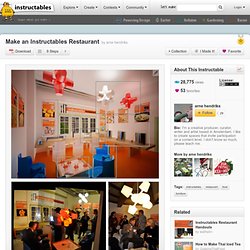 123D