Associations
About | Future Orchard Trust
Back to the Garden
Future Orchard Trust | Nurture the Future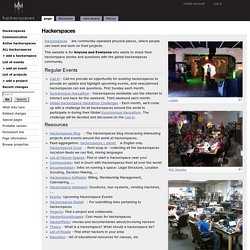 Hackerspaces are community-operated physical places, where people can meet and work on their projects. This website is for Anyone and Everyone who wants to share their hackerspace stories and questions with the global hackerspaces community. Regular Events Call-in - Call-ins provide an opportunity for existing hackerspaces to provide an update and highlight upcoming events, and new/planned hackerspaces can ask questions.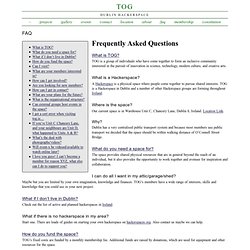 Frequently Asked Questions about Tog
What is TOG?
Date Of Last Revision: 14th December 2010 1. Name Of Organisation.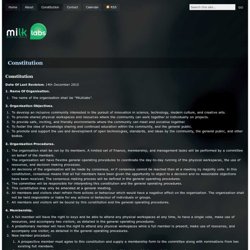 Constitution | Milk Labs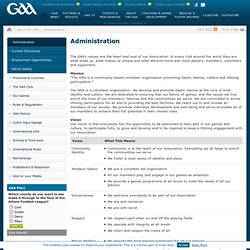 The GAA's values are the heart and soul of our Association. In every club around the world they are what binds us, what makes us unique and what attracts more and more players, members, volunteers and supporters.
Administration | About the GAA
Club Constitution | GAA
The Club Constitution is the single most important document in the club and every club must adopt this in accordance with rule 3.5 of the GAA's Official Guide (Treoraí Oifigiúil).