Funny Ads (Real or Fake)
Instant Kiwi commercial
Sachez-le, depuis le tout premier, je suis fan des Age Of Empires. Je ne compte plus le nombre d'heures que j'ai passé dessus. Pour rappel, ce jeu de stratégie temps réel est sorti en 1997 et avait été développé par Ensemble Studios (et poussé par Microsoft).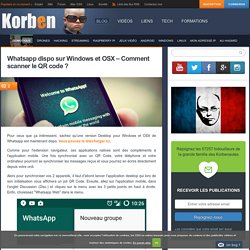 Site d'actualité geek et tech - Part 3
Conforama - Mr Cocktail (funny commercial)
Shake Weight™ - OFFICIAL VIDEO AD
Hilarious Commercial
Pepsi Commercial w/ Joe Pesci
Bridgestone - Reply All
Aprilia Funny Commercial
Fight for Kisses
Privilège Gym
VW Unpimp - What time is it
Facial-Flex Gymnastique visage presentation Europe
Publicité - Fiat Punto "Crash-test dans la concession" (2000)
Pub Volkswagen Passat 2009
Swedish Newspaper Advertisement
WTF?!: The Snuggie (REAL TV AD)
Comfort Wipe Commercial
Pub débile
pub ikea
supertoll
Discover the perfect girlfriend / Jim Beam
la journée de l'homme - 19 Nov.
Culture Pub - Compile spéciale Humour allemand
Umbro
pub marrante - funny ads
Funniest Commercial Ever
2011 Banned Super Bowl Commerical - JesusHatesObama.com