Fun Design & Kunst Pictures
Boring3D
I thought I'd seen every type of book carving imaginable, until I ran across these jaw dropping creations by Guy Laramee .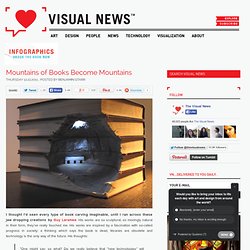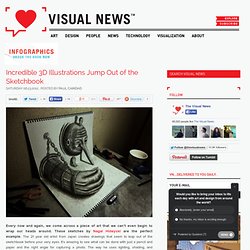 Incredible 3D Illustrations Jump Out of the Sketchbook
Every now and again, we come across a piece of art that we can't even begin to wrap our heads around.
I was wondering what to do for coursework over the december holidays and I decided to try something different. So I typed in junk art in the google image search box. and this is what I found:
Shadow art
the image as distance between name and object | Flickr - Fotosharing!
Brilliant Shadow Arts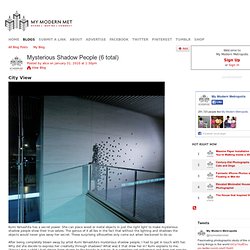 Mysterious Shadow People (6 total)
City View
The Designer Pad - Playing with food
Don't you remember your parents always telling you to stop playing with your food?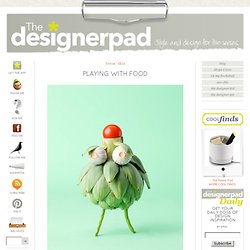 Style, Design & Lifestyle