France Tech scene
Ce pearltree a pour vocation de rassembler l'ensemble des news et des acteurs de l'écosystème français. PED Feb 18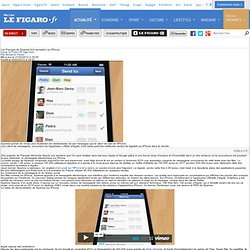 Leur client de messagerie, concurrent de l'application «Mail» d'Apple, s'est hissé parmi les meilleures ventes de logiciels sur iPhone dans le monde.
High-Tech : Les Français de Sparrow font sensation sur iPhone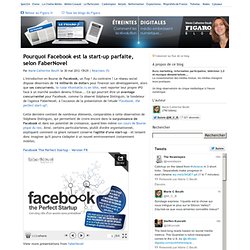 Pourquoi Facebook est la start-up parfaite, selon FaberNovel
L'introduction en Bourse de Facebook, un flop ? Au contraire ! Le réseau social dispose désormais de 16 milliards de dollars pour financer son développement, alors que ses concurrents, le russe Vkontakte.ru en tête, vont reporter leur propre IPO face à un marché soudain devenu frileux...
Monte Carlo methods (or Monte Carlo experiments) are a broad class of computational algorithms that rely on repeated random sampling to obtain numerical results; i.e., by running simulations many times over in order to calculate those same probabilities heuristically just like actually playing and recording your results in a real casino situation: hence the name. They are often used in physical and mathematical problems and are most suited to be applied when it is impossible to obtain a closed-form expression or infeasible to apply a deterministic algorithm. Monte Carlo methods are mainly used in three distinct problems: optimization, numerical integration and generation of samples from a probability distribution. The modern version of the Monte Carlo method was invented in the late 1940s by Stanislaw Ulam, while he was working on nuclear weapon projects at the Los Alamos National Laboratory.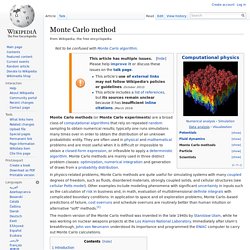 French ecosystem is alive!
French blogs covering start-ups
Conférence Eric Schmidt Paris
20101215_interview_3.mp3 (audio/mpeg Object)