Automatisations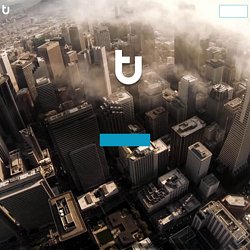 Seesmic has been acquired by HootSuite and as of March 2013, the Seesmic website is no longer supported. But HootSuite welcomes all Seesmic users into our nest! Here's how you can start using HootSuite today. Making the transition to HootSuite: Getting started is easy. Just click the button below or learn more about HootSuite here .
Unlimited feed sources Any valid RSS or Atom feed can be added as a content source. Blog, YouTube, Flickr, trusted news sources… even Pinterest! 300 free monthly posts per target Publish up to 300 posts per page for free each month. For high-volume publishers, the Broadcast add-on raises the monthly post limit, letting you pay as you go.Learn More Scheduling and personalization Take control of your content! Schedule what, when, and how often to post.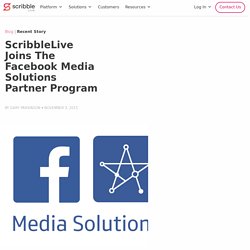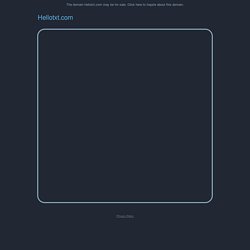 Press "… the (Hellotxt) app represents a nice option for social network users and delivers a few unique features of its own" - Mike Butcher "With a drawing function, partners in a network can save space by not having to quote the piece of information they're commenting on" - Curt Hopkins Twitter
I am working hard on a new website called eptiv.com which is basically a news aggregator, a place where you can find the latest headlines from trusted news sources around the web. On eptiv.com you have the opportunity to share opinions and discuss all the latest news which are of interest to you. Please help by registering on the website (for free) and commenting on all the news stories that you find interesting.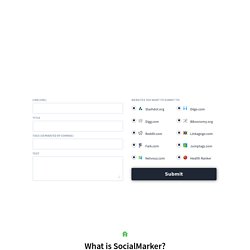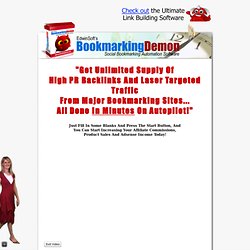 efore we start, I want to tell you something straightaway. I hate Web Promotion. I hate it more than you do, and I always have. Web promotion is all about getting links and traffic to sites. You can build one million quality sites but with no proper web promotion, you will never see money coming in.
bookmarkingdemon