Drinks
33 Super-Cool Popsicles To Make This Summer
Magical Coffee recipe from Food52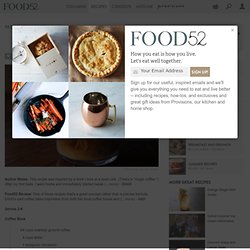 Author Notes: This recipe was inspired by a drink I love at a local cafe. (Theirs is "magic coffee.") After my first taste, I went home and immediately started tweaking a recipe.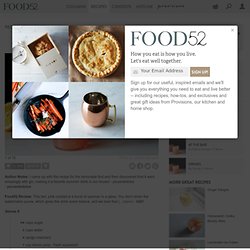 Boozy Watermelon Rosemary Lemonade recipe from Food52
Author Notes: I came up with the recipe for the lemonade first and then discovered that it went amazingly with gin, making it a favorite summer drink in our house! - piccantedolce - piccantedolce Food52 Review: This tart, pink cocktail is a burst of summer in a glass.
6 Unexpected Ways to Show Off Watermelon - Cooking Tips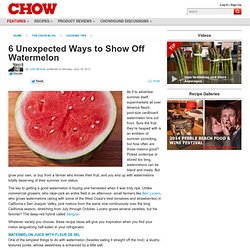 As if to advertise summer itself, supermarkets all over America flaunt pool-size cardboard watermelon bins out front.
Fashionably Bombed
We've always loved Thai iced tea, so recently while dining at our favorite Thai restaurant, we asked how to make it.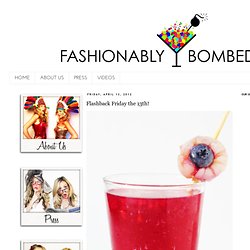 Fashionably Bombed
Fashionably Bombed: Margarita Monday: Peach & Black Pepper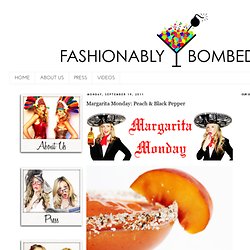 Peach & Black Pepper Margarita Makes 2 2-3 cups frozen peaches (cut fresh peaches into large chunks and freeze the night before) 1/2 cup freshly squeezed lime juice 1/4 cup Black Pepper Infused Tequila 1/4 cup triple sec 1 tablespoon sugar Kosher salt Pepper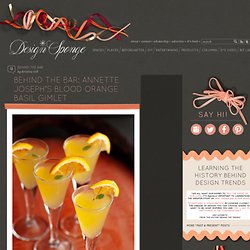 behind the bar: annette joseph's blood orange basil gimlet
February's Behind the Bar is a mix of summer and winter.
Serves: 5oz. cocktail 2 oz. vodka 1/4 oz. triple sec 1/4 oz. simple syrup 2 1/2 oz. blood orange juice Ice Juice 2-3 blood oranges.
Blood Orange Cocktail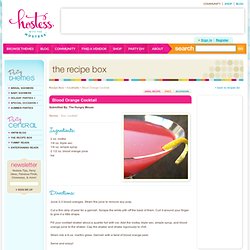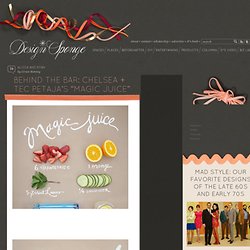 While we are hard at work on some major projects and enhancements at HORNE, Alissa and I are loving this creative couple kick our column seems to be on.
behind the bar: chelsea + tec petaja's "magic juice"
We love our guest posters, but every once in a while one comes up that makes a thrill of excitement ripple through the office.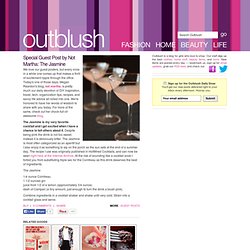 Special Guest Post by Not Martha: The Jasmine
Pink Grapefruit Cocktail Recipe : Alexandra Guarnaschelli
Ginger Sangria recipe from food52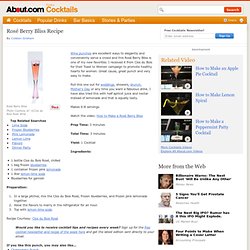 Rose Berry Bliss Cocktail Recipe - Wine Punch Recipe for a Rose Berry Bliss
Wine punches are excellent ways to elegantly and conveniently serve a crowd or as a simple way to impress a dinner party and this Rosé Berry Bliss is one of my new favorites. I received it from Clos du Bois for their Toast to Women campaign to promote healthy hearts for women.