Desserts
A&M say: We're so glad ENunn unearthed her Aunt Mariah's version of this classic lemon pudding cake -- its evocative name, mellowed lemon pucker and bare sweetness thoroughly won us over. In one fell swoop, you get two desserts: a delicate, airy cake that rises to the top and browns handsomely, and a lush lemony custard that pools at the bottom, waiting for your spoon. - A&M ( less ) A&M say: We're so glad ENunn unearthed her Aunt Mariah's version of this classic lemon pudding cake -- its evocative name, mellowed lemon pucker and bare sweetness thoroughly ( …more )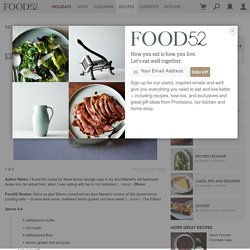 Aunt Mariah's Lemon Sponge Cups recipe from Food52
A&M say: WHO: ChezSuzanne is based in the Bay Area and enjoys her "second career" as a cooking teacher after a lifelong love of cooking, growing, and eating food.
Orange Ricotta Pillows with Lillet Kumquat Compote recipe from Food52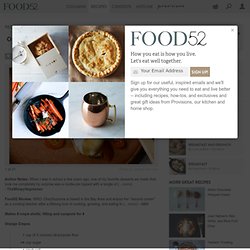 4th of July Dessert Recipes : Chocolate-Dipped Rocky Road Ice Cream Bars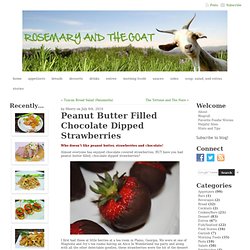 Who doesn't like peanut butter, strawberries and chocolate!
Rosemary and The Goat » Peanut Butter Filled Chocolate Dipped Strawberries
Forget chocolate. Okay, no wait. I didn't say that!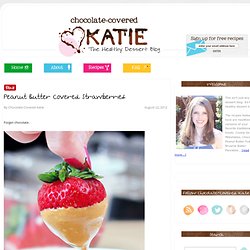 Peanut Butter Covered Strawberries
Posted by admin on Sep 12, 2012 in Recipes | 0 comments
Peanut Butter Covered Strawberries | Easy Food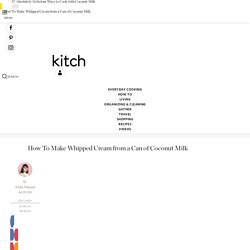 How To Make Whipped Cream from a Can of Coconut Milk
Whipped cream, made from coconut milk! If you love having something whipped and creamy with your summer cobbler or fruit pie but are avoiding dairy, then I have a sweet little trick for you. Did you know that you can make luscious whipped cream from a can of coconut milk? Here's how!
Salted Caramel Sauce Recipe : Kelsey Nixon
If you're new here, subscribe to the RSS feed for regular updates direct to your Feedreader. Thanks for visiting! A few days ago, when we were checking-out at the super market, I noticed that my husband (it still feels a bit weird calling him that) slipped in a bottle of caramel sauce, which actually was nothing more than an overdose of corn syrup with artificial vanilla and half a dozen chemicals. If that weren't bad enough, he paid €6.50 for it! That bottle of fake caramel struck a nerve.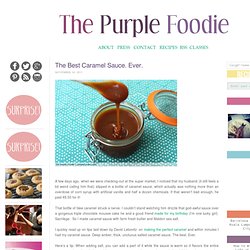 The Best Caramel Sauce. Ever.
Ingredients Red Velvet Cake: 2 cups sugar 1/2 pound (2 sticks) butter, at room temperature 2 eggs 2 tablespoons cocoa powder 2 ounces red food coloring 2 1/2 cups cake flour 1 teaspoon salt 1 cup buttermilk 1 teaspoon vanilla extract 1/2 teaspoon baking soda 1 tablespoon vinegar Bread Pudding Mix: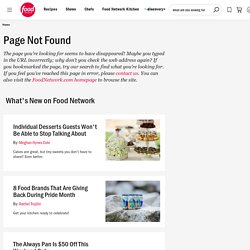 Red Velvet Bread Pudding Recipe : Paula Deen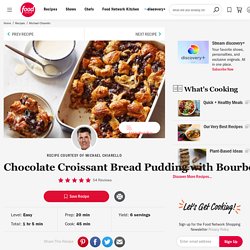 Chocolate Croissant Bread Pudding with Bourbon Ice Cream Sauce Recipe : Michael Chiarello
Ingredients 1 stick unsalted butter 1 cup sugar 1 1/2 teaspoons ground cinnamon 1 teaspoon vanilla extract 5 large eggs, lightly beaten 2 1/2 cups heavy cream 12 croissants 1/2 cup raisins 3/4 cup bittersweet chocolate, roughly chopped small Directions Preheat oven to 350 degrees F. In a food processor , combine butter and sugar process until well blended.
Photo 1- What Diet? 4 Decadent Dessert Recipes From NYC Pastry Masters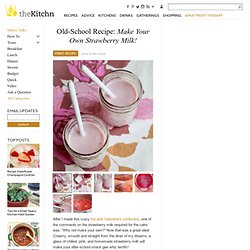 After I made this crazy hot pink Valentine's confection , one of the comments on the strawberry milk required for the cake was, "Why not make your own?" Now that was a great idea! Creamy, smooth and straight from the diner of my dreams, a glass of chilled, pink, and homemade strawberry milk will make your after-school snack gee whiz terrific! While preparing that cake I mentioned, I thought I fell in love with the bottled (eek, super artificially flavored!) strawberry milk, probably due to the novel taste, after a childhood bereft of processed foods and full of wholesome granola. It was like overly sweet, Pepto-Bismol pink, illicit moonshine.
Old-School Recipe: Make Your Own Strawberry Milk! | Apartment Therapy The Kitchn
Fresh Strawberries in a Pink Cloud - Blog - food52 - food community, recipe search and cookbook contests