Against
Is Your Drinking Water Safe?
The Truth About Water Fluoridation – FREE Report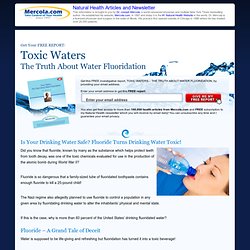 The Fluoride Conspiracy | Aftermath News
Information Liberation | Aug 25, 2006 "Tell a lie loud enough and long enough and people will believe it." - Adolf Hitler "Fluoridation is the greatest case of scientific fraud of this century." - Robert Carlton, Ph.D, former EPA scientist, 1992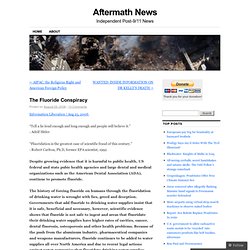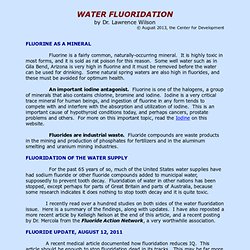 by Dr.
Water Flouridation
Joint Pain? It Could be Fluorosis
Dr. Hardy Limeback: Why I am now officially opposed to adding fluoride to drinking water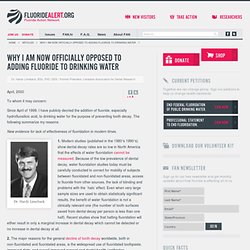 April, 2000 To whom it may concern: Since April of 1999, I have publicly decried the addition of fluoride, especially hydrofluosilicic acid, to drinking water for the purpose of preventing tooth decay. The following summarize my reasons. New evidence for lack of effectiveness of fluoridation in modern times.
Why I'm Suing Canada Over Public Water Fluoridation
"Why I'm suing Canada over public water fluoridation"