Flipped Classroom
Editor's Note: On the heels of our viral posts in over 100 countries about the flipped classroom earlier this year (links below), we asked Jon Bergmann if he could share some of the feedback he was receiving in light of the notable interest about this topic.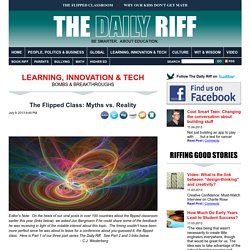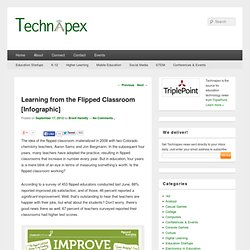 The idea of the flipped classroom materialized in 2008 with two Colorado chemistry teachers, Aaron Sams and Jon Bergmann.
Learn from FC
Buoyed by the confidence of the 'flipped' class results I have started the new academic year with fresh ideas for my classroom activities.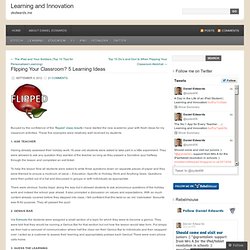 5 Learning Ideas for Flipping
Educators Evaluate 'Flipped Classrooms'
Posted by Andrew K. Miller on Sep 4, 2012 in Blog | 0 comments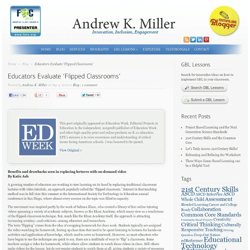 Ok, I'll be honest. I get very nervous when I hear education reformists and politicians tout how "incredible" the flipped classroom model, or how it will "solve" many of the problems of education. It doesn't solve anything.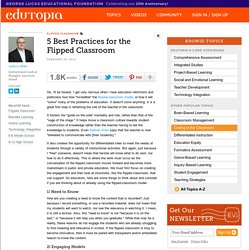 Roshan, her AP Calculus teacher at the private Bullis School in Potomac, told students that they would be learning their lessons at home with help from videos and other materials that she had made, and then would do "homework" problems in class.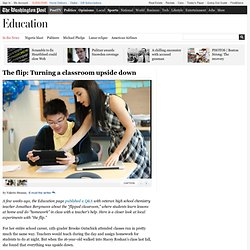 Tired of all those interesting and thought-provoking TED Talks?
'Flip This Lesson' From TED-Ed
The Curious Case of the Flipped-Bloom's Meme
(This is the sequel to 'Anatomy of a (Flipped) Meme')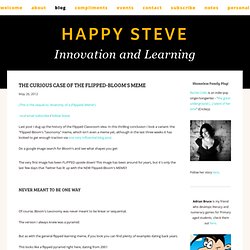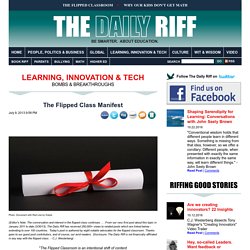 Photo: Document with Red Line by Dukeii (Editor's Note: The conversation and interest in the flipped class continues . . . From our very first post about this topic in January 2011 to date (3/30/13), The Daily Riff has received 250,000+ views to related posts which are linked below - extending to over 100 countries.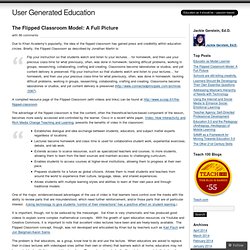 Due to Khan Academy's popularity, the idea of the flipped classroom has gained press and credibility within education circles.
Naima Khandaker, Battelle for Kids Human Capital Specialist, contributed to this post. Naima is a former teacher and current education policy nerd who believes that one day soon, education will be great for all kids. Most school districts across the country operate under a similar organizational structure.
FC Management Practices
What happens when the students have more control in the classroom?