Paper
26 Jan 2011 by Cee in by Cecelia , CRAFT , die cutting , Digital Die Cutter , Tutorial Tags: cricut , die cut template , free die cut , free dxf , free svg , make the cut , party favor box , pazzles , scal , silhouette , vinyl i Rate This Since blogging about the soccer themed place cards made for my nephew's baptism, I've been asked about them numerous times. I used an electronic die cutter (Silhouette) to cut them out, but there's no reason why it can't be done by hand.
FREE Soccer Jersey Placecard « Crafting Creatures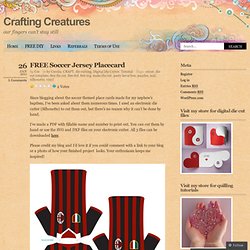 My name is Jeremy Kool, I'm a 3D artist and graphic designer living in Melbourne, Australia. I've just started a new project with the working title of The Paper Fox . My aim is to create an interactive storybook on iPad and Android tablets. The art-style is something I've worked on for quite some time and I think is quite unique - it's created digitally but made to look like paper-craft and origami. For more information you can visit the project blog .
The Paper Fox on the Behance Network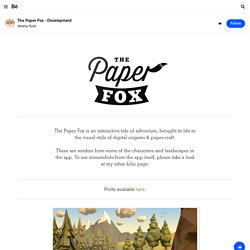 Home » Odd Stuff » Miniature Art on Toilet Paper Rolls by Anastasia Elias " I cut the small paper shapes that I stick inside the toilet paper rolls. I use tweezers to manipulate the paper shapes. I select the paper of the same color as [ad300] the roll. It gives the illusion that the paper figures make part of the roll.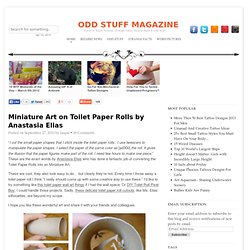 Miniature Art on Toilet Paper Rolls by Anastasia Elias