Favorite Blogs
Any idea who the photographer is? I've had no luck finding the source. Since I started sharing style photos online, I'm constantly asked, "how do you afford all of your clothes on a student budget?" The question has always been hard for me to answer, partly because there were so many different reasons. For one thing, I actually have a surprisingly small wardrobe.
See Creatures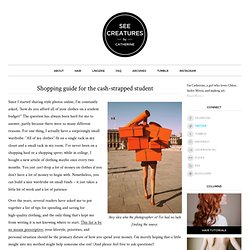 Today's Creative Blog | Craft & Home Decor Ideas — Creative Blogs for DIY Crafts and Home Decor
Violet Bella
Hi everyone! This is Laura from Roots and Feathers & Violet Bella! If you are looking for my blog, violetbellasworld.blogspot.com, it has changed domains... Please go to www.rootsandfeathers.blogspot.com to view my blog. IMPORTANT - PLEASE READ: If you followed my blog through bloglovin, google reader or email, you MUST go to this new address above and RE-FOLLOW in order to see the new updates in your feed. If you dont already, please follow via google friend connect, or bloglovin' to make sure you have it saved.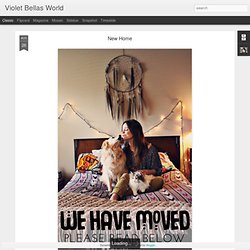 Trash To Couture
I Spy DIY
Rain Blanken here, your DIY Fashion expert over at About.com and rainblanken.com. Kirsten and I often cross paths on social media, where fashion and craft inspiration abounds. When she challenged me to craft a New York Minute with the theme 'flowers', I had the perfect project in mind. No matter how many times I do business in Manhattan, I always feel like a wild hillbilly given free-reign of the city. Sometimes I just want to kick off my shoes and run barefoot down 5th Avenue… hey, it doesn't happen; I'm just saying that I have the urge to. In that spirit, I created this rose pin, a bit of country-mouse-meets-city-mouse.
(studs and pearls)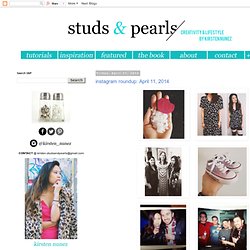 stripes and sequins
Home | GirlsGuideTo
Hey, Nice Nails!
DIY Beaded Ladder Earrings http://www.gina-michele.com/2014/04/diy-ladder-earrings.html#more Posted 15 hours ago Tired of cramming all your plastic bags into a kitchen drawer? Try this DIY Anthroplogie inspired bag holder
Crochet Clouds
Style Scrapbook
A Pair and a Spare | DIY Fashion
A Beautiful Mess
Hey, guys. It's that time again—Casual Friday time! This week was pretty killer. It had its ups and downs, though. One of the real big high points was when we got a giant box of ice cream on our porch from Kelly Moore. What a sweet lady!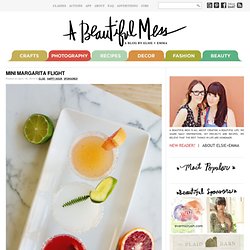 Nothing found for %3Fs%3Dpaper%2Bshoe%2Btutorial
Wendy's Lookbook
Hi Everyone, Makeup has existed for thousands of years; well, a form of makeup that is. In ancient times tar, lead and an array of other elements we wouldn't dare put on our skin today, beautified women all over the world. Now we're much more conscious about what we put on our skin, but as ingredients have changed and trends evolved throughout history, one thing has stayed consistent – women love how wearing makeup allows them to feel gorgeous, powerful, […]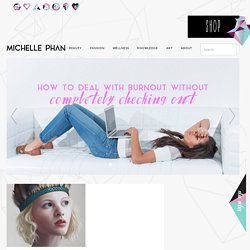 Michelle Phan
More Design Please - MoreDesignPlease
Lauren Conrad
...love Maegan Fashion+Home+Lifestyle
because im addicted
Let's be honest, who doesn't love a hearty chopped salad every now and then? I teamed up with one of my absolute FAVORITE food bloggers, Valleybrink Road, to compile the ultimate Italian Chopped Salad and man is it good. It's also HUGE aka ideal for a big group.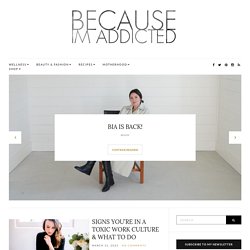 Cupcakes and Cashmere