Favorite Blogs
This past weekend, a couple of friends and I took a weekend trip to one of my favorite cities, New Orleans. We stayed in the Andrew Jackson, a quintessentially French Quarter boutique hotel on Royal Street just one block away from the famous Bourbon Street. We chose the location for its exterior charm (the inside proved to be equally as lovely), as well as its history of hauntings. The present building, erected in 1888, stands on the site where a boys' public school once operated. In the late 1700s, a fire destroyed the school, killing five young boys who still haunt the grounds.
See Creatures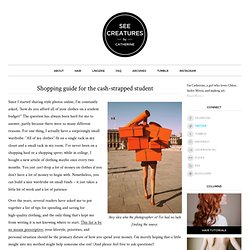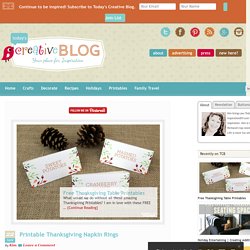 Today's Creative Blog | Craft & Home Decor Ideas — Creative Blogs for DIY Crafts and Home Decor
I'm loving this new series and I've heard from so many of you via comments, emails, FB……that you also love it! Last week my conversation was with the talented Brittany from Pretty Handy Girl. This week, I am interviewing the amazing Victoria from Victoria Elizabeth Barnes. The minute…..no…… the second I started reading her blog, I fell in love with her. I don't even know how I bumped into her, but her wit, charm and tenacity pulled me in. She and her husband are in the trenches of gutting, remodeling, and making over their 1890 home, giving us snippets of their hell and their joy along the way.
Violet Bella
Trash To Couture
I Spy DIY
Rain Blanken here, your DIY Fashion expert over at About.com and rainblanken.com. Kirsten and I often cross paths on social media, where fashion and craft inspiration abounds. When she challenged me to craft a New York Minute with the theme 'flowers', I had the perfect project in mind. No matter how many times I do business in Manhattan, I always feel like a wild hillbilly given free-reign of the city. Sometimes I just want to kick off my shoes and run barefoot down 5th Avenue… hey, it doesn't happen; I'm just saying that I have the urge to. In that spirit, I created this rose pin, a bit of country-mouse-meets-city-mouse.
(studs and pearls)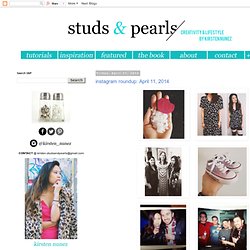 stripes and sequins
Home | GirlsGuideTo
Hey, Nice Nails!
DIY Light Up Marquee Sign http://www.gina-michele.com/2013/12/diy-marquee-sign.html Posted 3 weeks ago 17 notes Easy beginner knitting pattern- Arm Warmers
Crochet Clouds
Style Scrapbook
A Pair and a Spare | DIY Fashion
A Beautiful Mess
Last year I stocked my first bar cart for our home. A lot of you asked me about tips for getting started. At the time I suggested just buying what you like and building it up over time. A year later I still agree with that advice, but have a little lot I want to add. Ready for a long post about liquor? K.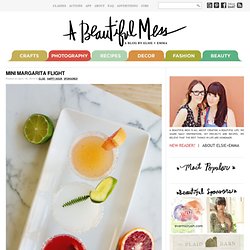 Nothing found for %3Fs%3Dpaper%2Bshoe%2Btutorial
Wendy's Lookbook
Hi Everyone, There are few things more exciting than beginning a new year. The anticipation of what's ahead, a clean slate, and the endless possibilities for self-betterment are just a few reasons why January 1st, and setting New Year resolutions, can be so thrilling. This year, I'm hoping to become a better me. I couldn't decide on just one resolution, so I chose three–each helping me appreciate life and myself a little more.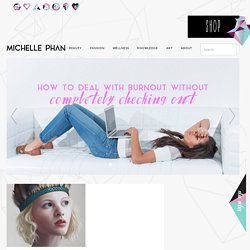 Michelle Phan
More Design Please - MoreDesignPlease
Lauren Conrad
...love Maegan Fashion+Home+Lifestyle
because im addicted
Cupcakes and Cashmere