Fashion
Carlin Groupe dedicated to fashion trends. Their web site is in both English and French. Committee for Color & Trends Beyond the seasonal trend analysis and forecasting guides, the Committee for Colour and Trends offers services that are specifically organized for designers, merchandisers, manufacturers, wholesalers, importers, buying offices, retailers and trade show organizers. Doneger Creative Services , the trend and color forecasting and analysis division of The Doneger Group, offers a broad range of products and services in keeping with the direction of the industry. Their Creative Directors cover the apparel, accessories and lifestyle markets in the Women's, Men's and Youth categories through printed publications, online content and live presentations.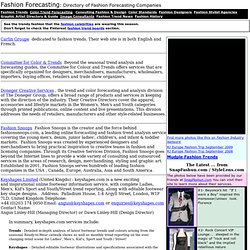 fashion forecasting is a directory for clothing industry
DOWN UNDER UP HERE: On Wednesday night, the hors d'oeuvres at the Crosby Street Hotel had the Melbourne-born model Shanina Shaik feeling more at home than usual. "I just had a Vegemite sandwich and it felt so good," the recently minted Victoria's Secret Angel said. The Australian delicacy isn't normally on the catering menu at the SoHo spot, but it made an appearance Wednesday as a clutch of Aussies turned out for a cocktail party to kick off the Australian Five initiative, a joint project of The Woolmark Co. and the Australians in New York Fashion Foundation. The project brought five of the country's young designers — Fernando Frisoni, Magdalena Velevska, Kym Ellery, Michael Lo Sordo and Christopher Esber — to New York to showcase their wares. A dozen or so models wore the designers creations, all constructed of Australian merino wool, for the assortment of New York editors and stylists who turned out to welcome them.
Australian Five Initiative Launches in New York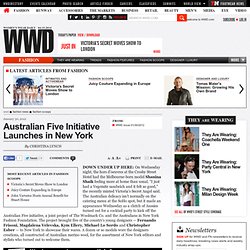 French and Italian fashion houses have dictated clothing trends for many years, but are these nations really the most stylish in the world? In fact, when you take a look around the world's biggest cities, you will soon discover that Barcelona, Melbourne, Copenhagen or Sao Paulo easily rival Paris, Milan or Rome. Today, the best fashion scenes are not the catwalks but the streets where people are dressed with style, look uniquely and sexy.
World's Most Fashionable Nations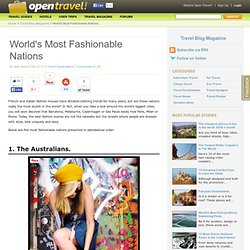 Corset [European] (C.I.39.13.211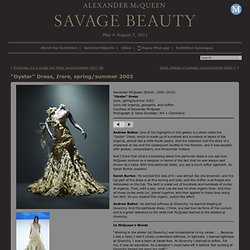 Alexander McQueen (British, 1969–2010)"Oyster" DressIrere, spring/summer 2003 Ivory silk organza, georgette, and chiffon Courtesy of Alexander McQueen Photograph © Sølve Sundsbø / Art + Commerce Andrew Bolton: One of the highlights in this gallery is a dress called the "Oyster" Dress, which is made up of hundreds and hundreds of layers of silk organza, almost like a mille-feuille pastry. And the collection told the story of a shipwreck at sea and the subsequent landfall in the Amazon, and it was peopled with pirates, conquistadors, and Amazonian Indians. And I think that what's interesting about this particular dress is you see how McQueen evolved as a designer in terms of the fact that he was always well known as a tailor. With this particular dress, you see a much softer approach. As Sarah Burton explains: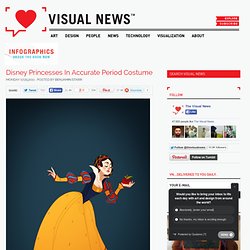 These are very beautiful drawings! Although I am sad to see Belle looking so unlike herself. On a different note: I'd love to know what the reference was for the period costuming for each Princess.
If you typed in the address, used a bookmark, or followed a link from another Web site, this page is no longer available. We apologize for the inconvenience. If you want to search the site, start here . You'll find comprehensive coverage of these topics and products: Fitness Sex & Women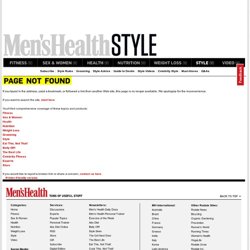 www.menshealth.com/style/dos-and-donts/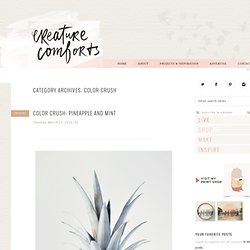 Home - Creature Comforts - daily inspiration, style, diy projects + freebies
I've been having a love affair with flowers for quite some time now…and with Springtime's bounty colorfully bursting out everywhere I look, my adoration has grown into an obsession (you likely know this already if you follow me on Instagram).
19lwe.jpg (483×450)
Primer's Complete Visual Guide to Men's Shorts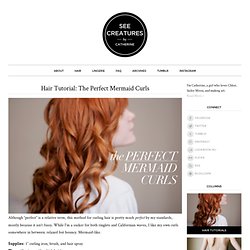 Although "perfect" is a relative term, this method for curling hair is pretty much perfect by my standards, mostly because it isn't fussy. While I'm a sucker for both ringlets and Californian waves, I like my own curls somewhere in between: relaxed but bouncy. Mermaid-like.
When Cleopatra bathed with milk, she had a reason for this. Milk has alpha-hydroxy acids (AHAs), making it one of the best homemade facial cleansers. It makes your skin supple and baby soft. Apart from milk, AHAs are present in vinegar, grapes, lemon juice, oranges, tomatoes, blackberries, and apple juice. They help to break down the bonds of dead skin cells on your face, thereby removing them easily and leaving your face clean and fresh.
10 Magical Homemade Facial Cleansers Right From Your Kitchen! | Yeahtips.com
Awesomely Affordable: 15 Items To Snatch Up From Nasty Gal One of my favorite online shops to peruse is Nasty Gal, an LA-based e-commerce site that's supposedly planning to open a few retail stores in the near future. The site has tons of trendy pieces, party dresses and funky accessories, much of which is under $100. Sure, some stuff that's maybe a little skanky for everyday, but props to the woman who can rock this kiss-covered mini dress. Anyway, click on for 15 of my favorite items from Nasty Gal available right now… Must Haves: 17 Warm & Cozy Sweater Dresses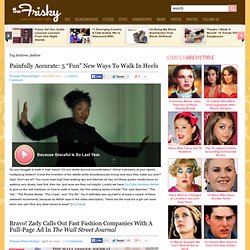 Fashion - The World Of Style & Fashion Designers @ The Frisky
collective fashion consciousness.