Fascinating and Educational Graphs and Graphics
A place to put fascinating and educational diagrams found on the internet. This is usually for graphics illustrating a concept julianadler Mar 17
massincarceration_20110617_0.jpg (720×2313)
Most-Influential-Legal-Cases
PQ0402
"Amusing Ourselves To Death" is a very cool infographic showing a comparison between Aldous Huxley's view of the future from "Brave New World" and George Orwell's fears or vision expressed in "Nineteen-Eighty-Four". Enjoy! I read "Brave New World" when I was a teenager. It looks like it's time to read it again. Which one do you like better: "Brave New World" or "Nineteen Eighty-Four"? You can vote for your favorite book on Deep Spirits.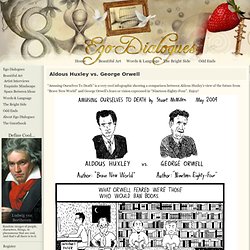 Science of Surviving the Zombie Apocalypse | Pimsleur Approach
We love interesting research, especially since our language learning products are based on research by Paul Pimsleur. So we were excited when we saw that research in necroneurology identified several key features of zombie behavior. Below is the science of surviving the zombie apocalypse.
mkandlez's Photostream
We help clients present information through beautiful and stimulating infographics that make concepts quickly and easily understood, and sharing of content effortless both online and offline. Whether for editorial, scientific or marketing purposes, these graphics serve to efficiently communicate a visual message that is both informative and engaging.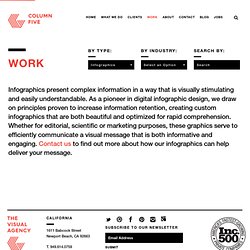 Our latest data project was to analyze how self-described Mac and PC people are different.
Blog Archive | Mac vs. PC: A Hunch Rematch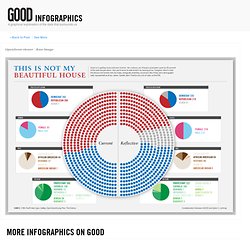 More Infographics on Good <a href="http://ad.doubleclick.net/N6709/jump/Transparency/;article=infographic-what-congress-would-look-like-if-it-really-represented-america;tag=politics,culture,race,religion,congress,infographic,rich-white-men;pos=baseboard;tile=1;sz=728x90;ord=123456789?"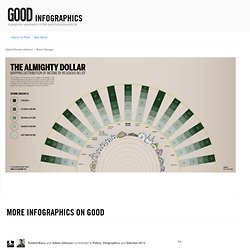 Head back to the main site for more GOOD. Infographics A graphical exploration of the data that surrounds us