Facebook
Facebook-failures.png (975×6118) The ultimate Guide to facebook with lists, tips and tricks to improve your use. There is probably very little chance that you use the internet and don't have a Facebook profile so with that in mind we thought it would be a good idea to complete the ultimate guide to Facebook.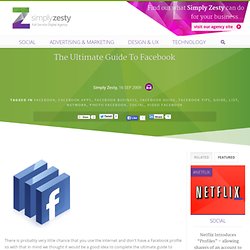 We had a good look around and covered everything from all you need to know about apps to how to leverage Facebook to help your business. With over 250 million users there is no doubt that Facebook is the ultimate social network and with their new platforms like Facebook Lite and Facebook connect they have plans to become an even greater part of the fabric of the web. The website's name stems from the colloquial name of books given at the start of the academic year by university administrations with the intention of helping students get to know each other better. So sit back and learn everything about Facebook... Ultimate Guide to the New Facebook Page Design.
Recently, Facebook rolled out a major overhaul of their Pages.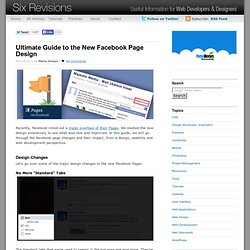 We studied the new design extensively to see what was new and improved. In this guide, we will go through the Facebook page changes and their impact, from a design, usability and web development perspective. Applications | Involver: The Web's Most Trusted Social Marketing Platform. Oracle Oracle Solutions Social Relationship Management Involver.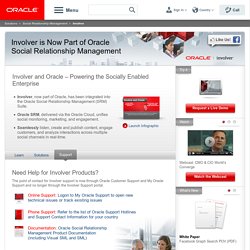 ---