America del Norte
October 06, 2011
Fab Lab: Connecting physical and digital realms - University of Florida Design, Construction and Planning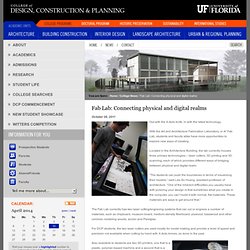 Fab Labs Carolinas
FabLab Abq
Fab Labs au Québec | Communauté de motivés par la création de Fab Labs au Québec
Advancing Our Polytechnic Focus The Discovery Center advances UW-Stout's polytechnic focus of applied research by expanding the university's commitment to quality and innovation, transformative education and interdisciplinary collaboration.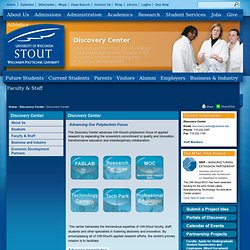 Discovery Center - UW Stout, Wisconsin's Polytechnic University
The Fab Lab
FAB LAB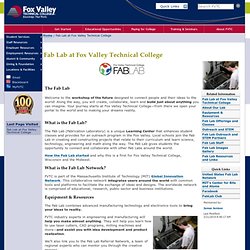 Labs: Fab Lab Archives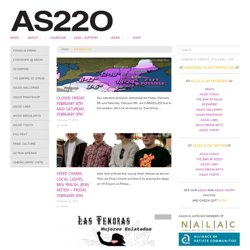 Closing Reception & Artist Talk tonight with Keri Lyn King at the AS220 Project Space at 5:30 – 7 p.m. Come early so you…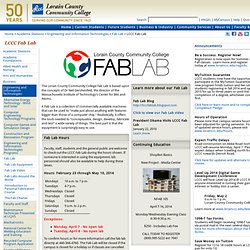 LCCC Fab Lab
The Lorain County Community College Fab Lab is based upon the concepts of Dr Neil Gershenfeld, the director of the Massachusetts Institute of Technology's Center for Bits and Atoms. MC 2 STEM High School is a project-based STEM school intent on preparing students for college and successful careers in STEM fields. Students are engaged in a dynamic, rigorous curriculum and project-based learning environment that will prepare them for the 21st century global economy. At any given moment you may find and MC 2 STEM students designing and building an innovative, new audio system for an upcoming performance at the Rock n' Roll Hall of Fame, or putting together a robot for the next city-wide robotics competition.
mcstemhs
Sustainable South Bronx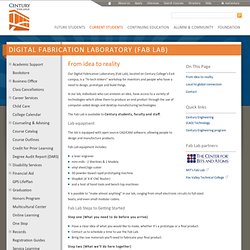 From idea to reality Our Digital Fabrication Laboratory (Fab Lab), located on Century College's East campus, is a "hi-tech tinkers" workshop for inventors and people who have a need to design, prototype and build things.
Fab Lab : Century College
Welcome to Mott Community College
mtelliottmakerspace
Created by a group of dedicated professionals at MIT, the Fab Lab is a place where ideas become reality.
Fab Lab
Lake Michigan College
SETC
The Community College of Baltimore County
Champaign-Urbana Community Fab Lab
Fab Lab San Diego — A place where you can make almost anything
Fab Lab Tulsa | MIT Fabrication Laboratory within Tulsa's Kendall-Whittier Neighborhood