America del Norte
October 06, 2011
Fab Lab: Connecting physical and digital realms - University of Florida Design, Construction and Planning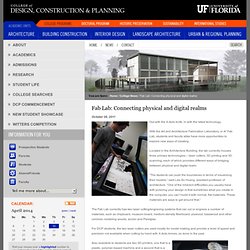 Fab Labs Carolinas
FabLab Abq
Discovery Center - UW Stout, Wisconsin's Polytechnic University
The Fab Lab
FAB LAB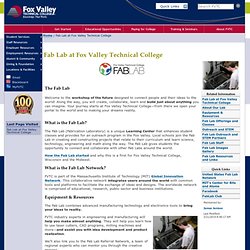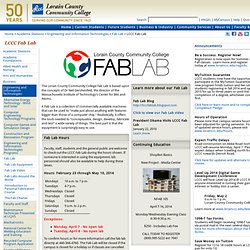 LCCC Fab Lab
The Lorain County Community College Fab Lab is based upon the concepts of Dr Neil Gershenfeld, the director of the Massachusetts Institute of Technology's Center for Bits and Atoms.
mcstemhs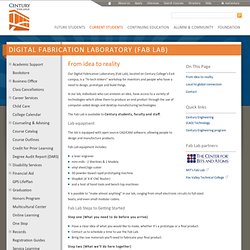 From idea to reality Our Digital Fabrication Laboratory (Fab Lab), located on Century College's East campus, is a "hi-tech tinkers" workshop for inventors and people who have a need to design, prototype and build things.
Fab Lab : Century College
Welcome to Mott Community College
mtelliottmakerspace
Created by a group of dedicated professionals at MIT, the Fab Lab is a place where ideas become reality.
Fab Lab
SETC
The Community College of Baltimore County
Champaign-Urbana Community Fab Lab
Fab Lab San Diego — A place where you can make almost anything
Fab Lab Tulsa | MIT Fabrication Laboratory within Tulsa's Kendall-Whittier Neighborhood