Les outils
Plates-formes de curation | SocialCompare - Site communautaire de comparatifs. Comparateur collaboratif S'inscrire Se connecter Se connecter Déconnexion Mon Espace - Plates-formes de curation Internet > Communications > Curation J'aime.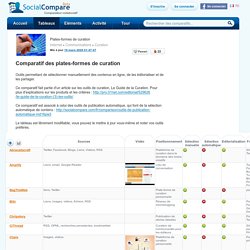 Le Guide de la curation (3) - Les outils. 01net le 16/03/11 à 18h45 Dans les précédents épisodes, nous avons défini les concepts et les pratiques de la curation.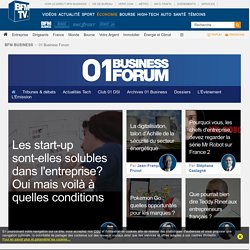 9 content curation tools that better organise the web. Content curation is a huge deal on the web today.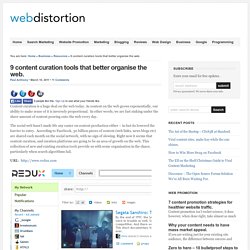 As content on the web grows exponentially, our ability to make sense of it is inversely proportional. In other words, we are fast sinking under the sheer amount of content pouring onto the web every day. The social web hasn't made life any easier on content production either – in fact its lowered the barrier to entry. According to Facebook, 30 billion pieces of content (web links, news blogs etc) are shared each month on the social network, with no sign of slowing.
Right now it seems that content curation, and curation platforms are going to be an area of growth on the web.
Twitter Curation Grows Up: Storify Becomes Blog & SEO Friendly. Thirteen years ago this spring, Dave Winer's UserLand Software launched a technical protocol that made it easy to publish content from one Web page onto another.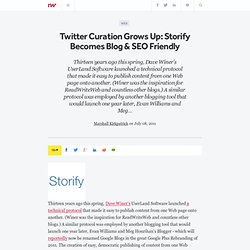 (Winer was the inspiration for ReadWriteWeb and countless other blogs.) A similar protocol was employed by another blogging tool that would launch one year later, Evan Williams and Meg Hourihan's Blogger - which will reportedly now be renamed Google Blogs in the great Google Plus Rebranding of 2011.
---