Exemple open data
Initiatives d'ouverture de données publiques. Factual Home - Factual. How San Francisco Used City Data to Save $1 Million on Street Cleaning. The brilliant Code for America project — which connects cash-strapped city governments with cutting-edge web developers to achieve more impact with less money — has updated its blog with a story about how San Francisco used city data to save more than $1 million dollars on street cleaning.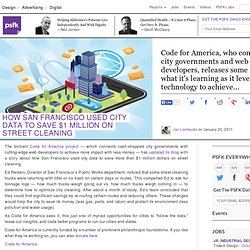 Ed Reiskin, Director of San Francisco's Public Works department, noticed that some street cleaning trucks were returning with little or no trash on certain days or routes. This compelled Ed to ask for tonnage logs — how much trucks weigh going out vs. how much trucks weigh coming in — to determine how to optimize city cleaning. After about a month of study, Ed's team concluded that they could find significant savings by re-routing certain routes and reducing others. These changes would help the city to save its money (less gas, parts, and labor) and protect its environment (less pollution and water usage). Écomobilité, innovation, communauté.: Ouverture des données municipales l'exemple de Londres.
OpenData par In Cité Solution : la plateforme libre d'ouverture de données. Mashape | Your API Marketplace for Cloud Services. Open Knowledge Foundation | Promoting Open Knowledge in a Digital Age. Exemples étrangers d'Open Data. Tim Berners-Lee: The year open data went worldwide. T r u t h o u t | Racial Discrimination in Ohio: Neighborhood Denied Water Service. A federal jury has found failure to provide water service to residents in a rural Ohio town violated state and federal civil rights laws.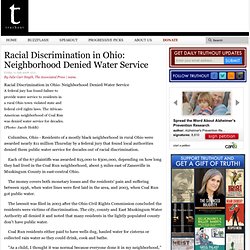 The African-American neighborhood of Coal Run was denied water service for decades. (Photo: Jacob Holdt) Columbus, Ohio - Residents of a mostly black neighborhood in rural Ohio were awarded nearly $11 million Thursday by a federal jury that found local authorities denied them public water service for decades out of racial discrimination. FlightAware - Suiveur de vols/ Statut des vols/ Suivi des vols.
'Alheure' retiré de l'AppStore ! La SNCF en cause ? Par Simon Publié le 03 sept L'avis du rédacteur :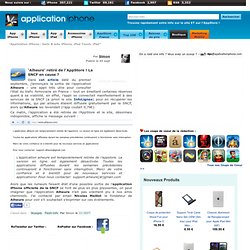 'Roue Libre' retirée de l'AppStore à la demande de JCDecaux et son app 'AllbikeNow' : les développeurs perplexes ... Par Simon Publié le 19 mar L'avis du rédacteur : Voici une histoire de copyright qui me rappelle un peu l'épisode Alheure (lire : 'Alheure' retiré de l'AppStore !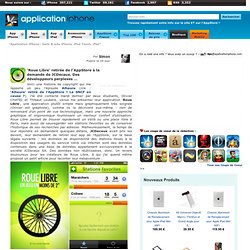 La SNCF en cause ?). J'ai été contacté mardi dernier par deux étudiants, Olivier CHATEL et Thibaut Loubère, venus me présenter leur application 'Roue Libre', une application plutôt simple mais graphiquement très soignée (Olivier est graphiste), comme ils la décrivent eux-même : rien de renversant d'un point de vue technologique, mais une nouvelle approche graphique et ergonomique fournissant un meilleur confort d'utilisation. MapQuest Launches International Bike Routing API on Open Data.
Online mapping and directions innovator MapQuest has been building new web services on top of data from the publicly-editable OpenStreetMap project since the company announced a new open platform initiative in August.
Now MapQuest has a new addition to its family of open data–based services, bike routes: If you're asking yourself, "what does MapQuest mean when they claim a more bike friendly route?" Amazon Web Services Success Stories. Written by Alex Iskold and edited by Richard MacManus.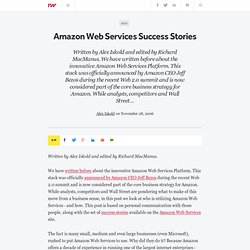 We have written before about the innovative Amazon Web Services Platform. This stack was officially announced by Amazon CEO Jeff Bezos during the recent Web 2.0 summit and is now considered part of the core business strategy for Amazon. While analysts, competitors and Wall Street are pondering what to make of this move from a business sense, in this post we look at who is utilizing Amazon Web Services - and how.
This post is based on personal communication with those people, along with the set of success stories available on the Amazon Web Services site. The fact is many small, medium and even large businesses (even Microsoft), rushed to put Amazon Web Services to use.
---