Ebooks
eBooks, eResources, eReaders.
Resources
Ethics. Ereaders. DRM. Digital Publishing News for the 21st Century (Ebooks. Online. Electronic Solutions for Publishers) | DBW. eBook FAQs. 36 Most Common Questions Answered by the OITP eBook Task Force. I'm just getting back from ALA and there is so much to process, wrap up and share!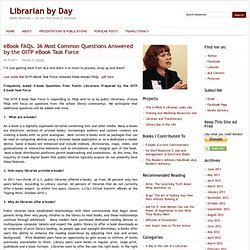 Last week the OITP eBook Task Force released these ebooks FAQs. pdf here Frequently Asked E-book Questions from Public Librarians Prepared by the OITP E-book Task Force The OITP E-book Task Force is responding to FAQs sent to us by public librarians. eBooks and eReaders Go to School. Ebooks. Free-eBooks.net | Download free Fiction, Health, Romance and many more ebooks.
Google eBooks Planning Simultaneous Launch in UK, Canada, and Australia. Google eBooks is the new store that Google put up earlier this year.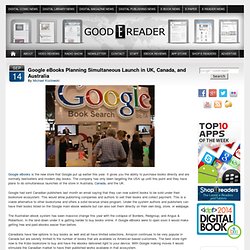 It gives you the ability to purchase books directly and are normally bestsellers and modern day books. The company has only been targeting the USA up until this point and they have plans to do simultaneous launches of the store in Australia, Canada, and the UK. Google had sent Canadian publishers last month an email saying that they can now submit books to be sold under their bookstore ecosystem. This would allow publishing companies and authors to sell their books and collect payment. Hands-on: Checking out library books with Kindle clunky, but awesome. Public libraries have long lived by the "Blockbuster model": require people to drive to a physical location, pick up a physical book, then drive home, only to repeat the driving a few weeks later when the book is due.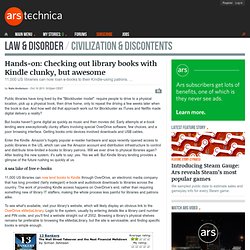 And how well did that approach work out for Blockbuster as iTunes and Netflix made digital delivery a reality? But books haven't gone digital as quickly as music and then movies did. More School Libraries Offer Ebooks; Increased Demand, Rise in Circulation. Sorry, but the article or page you're looking was not found.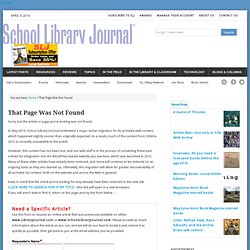 In May 2013, School Library Journal underwent a major server migration for its archived web content, which happened slightly sooner than originally expected. As a result, much of the content from 2004 to 2012 is currently unavailable to the public. However, this content has not been lost, and our web staff is in the process of converting these past articles for integration into the WordPress-based website you see here, which was launched in 2012. Many of these older articles have already been restored, and more will continue to be restored on an ongoing basis as they are cleaned up. Ultimately, this migration will allow for greater discoverability of all archived SLJ content, both on the website and across the Web in general. Smell of Books.
---