WebsitesTutorials
ZBrush 3.5 R3 New Features. 50 Rendering Tutorials - 3DExport's Blog – Buy 3D Models, Sell 3. Details Techniques:Rendering, TutorialsAds: Hello 50 Rendering Tutorials – it's collection of most usefull cg tutorials by 3d rendering around cg sites.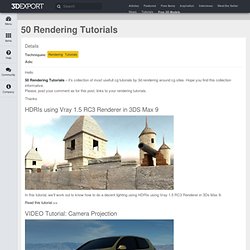 Hope you find this collection informative. Please, post your comment as for this post, links to your rendering tutorials. ZClassroom. New to ZBrush?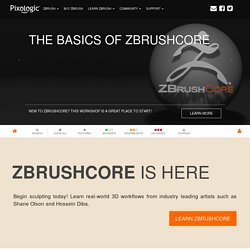 This video is perfect to get a basic understanding of some of the features in ZBrush to help you get started in your next illustration. David introduces the initial concept, layout and overall direction for the project while giving a brief outline of his career and artistic background.
---