Old and new maps
Géographie. Alto Altas Variante 1 trail - Demnate, Tadla-Azilal (Morocco) - GPS track. In relation to this service, Wikiloc's role is strictly limited to provide the information accessible at any time from Wikiloc's website on a particular rural accommodation and, where appropriate, to allow the user to send a message to the accommodation owner by using the contact form.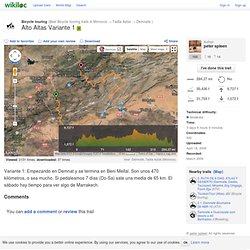 Users contact the accommodation's owner directly without Wikiloc being involved or having any control over the process. Therefore, Wikiloc assumes no responsibility regarding the accommodation or the reservation process. Further, Wikiloc cannot guarantee receipt by the accommodation owner of the message with the request for information. Wikiloc neither stores personal data provided on this form nor the content of the message sent by the user to the accommodation owner. Africa Historical Maps. Skip to Content Libraries Home | Mobile | My Account | Renew Items | Sitemap | Help | University of Texas Libraries Home > Finding Information > PCL Map Collection > Historical > Historical Maps of Africa MapsMaps FAQ.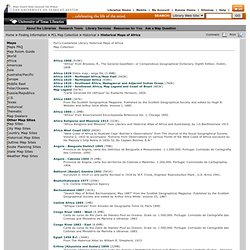 David Rumsey Historical Map Collection.
---