Rockets
"Create high-quality and stable movie shots" The Director mode lets you program automaticmovements so that you can shoot great videos justlike a movie director. Choose your movement: traveling, pan, crane… Adjust speed and moves in real time to compose your video sequence Stabilization system and video post-processing to get clean smooth shots Tune camera settings such as white balance, exposure and luminosity Selection of key sequences in the video Video sharing on YouTube and AR.Drone Academy *In-app purchase on ar.freeflight Learn more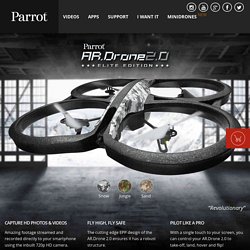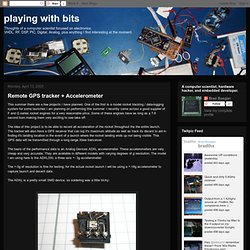 This summer there are a few projects I have planned. One of the first is a model rocket tracking / data-logging system for some launches I am planning on performing this summer. I recently came across a good supplier of F and G series rocket engines for a very reasonable price.
Remote GPS tracker + Accelerometer
FSR Sensor tutorial
Build your own paper rocket!