About
Kevin Kelly - "Web 3.0". What is Web 2.0? What Is Web 2.0. By Tim O'Reilly 09/30/2005 Oct. 2009: Tim O'Reilly and John Battelle answer the question of "What's next for Web 2.0?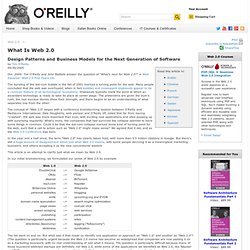 " in Web Squared: Web 2.0 Five Years On. Web 2.0. A tag cloud (a typical Web 2.0 phenomenon in itself) presenting Web 2.0 themes.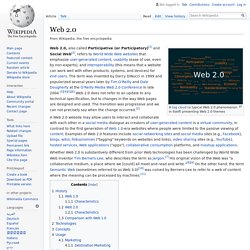 An interactive version is available here. Web 2.0 describes World Wide Web sites that use technology beyond the static pages of earlier Web sites.
---