Learning_literacies
PLAY! New Media Literacies - PLAY! Framework. A reasonable objection to transliteracy. 'Disagreement' by cabbit, on Flickr A legitimate criticism 'Transliteracy.'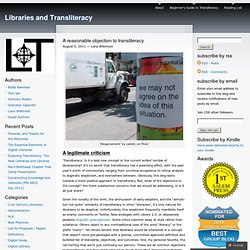 Is it a bold new concept or the current enfant terrible of librarianship? It's no secret that transliteracy has a polarizing effect, with the past year's worth of commentary ranging from uncritical acceptance to critical analysis to dogmatic skepticism, and everywhere between. Obviously, this blog leans towards a more positive approach to transliteracy, But, what of the objections to the concept? What the New DigitalLiteracy.gov Portal Has to Offer Educators. 5.19.11 | The U.S. government launched a new website last week—DigitalLiteracy.gov—to give libraries, community colleges, schools and workforce training centers tools to teach computer and digital literacy skills.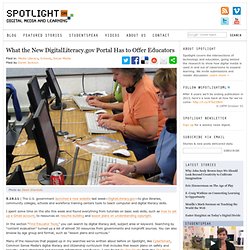 I spent some time on the site this week and found everything from tutorials on basic web skills, such as how to set up a Gmail account, to resources on resume building and lesson plans on understanding copyright. In the section "Find Educator Tools," you can search by digital literacy skill, subject area or keyword. Searching by "content evaluation" turned up a list of almost 30 resources from governments and nonprofit sources. You can also browse by age group and format, such as "lesson plans and curricula." Grant 4/11 - Call for projects in developing digital literacies. JISC invites institutions to submit funding proposals for projects to support the development and implementation of institutional approaches to digital literacies across the entire workforce and including students.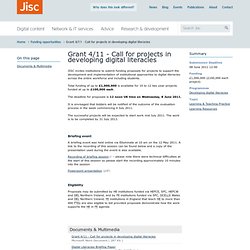 Total funding of up to £1,000,000 is available for 10 to 12 two year projects funded at up to £100,000 each. The deadline for proposals is 12 noon UK time on Wednesday, 8 June 2011. It is envisaged that bidders will be notified of the outcome of the evaluation process in the week commencing 4 July 2011. Arcadia@cambridge Projects | Cambridge University Library. Emma Coonan and Jane Secker Information literacy is widely recognised as a key part of lifelong independent learning.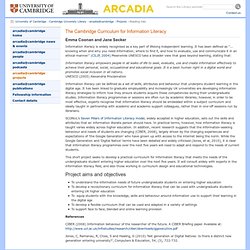 It has been defined as "... knowing when and why you need information, where to find it, and how to evaluate, use and communicate it in an ethical manner. " Study of how UK FE and HE institutions are supporting effective learners in a digital age (SLiDA) Download the final report1 The final report has recommendations for further and higher education on how to develop effective institution-wide strategies and practices which better support effective learners in a digital age.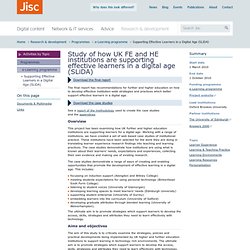 Download the case studies2. Leeds keynote. Literaci.es. Echo360.
Visual literacy
Information_literacies. Scholarly publishing 2.0 | Cloudworks. What is scholarly publishing?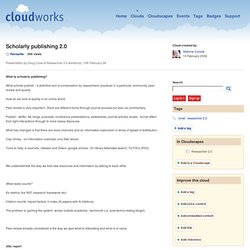 What scholar publish - a distintive sort of conversation by researchers, practices in a particular community, peer review and quality How do we look at quality in an online world Peer review is very important - there are different forms through journal process but also via commentary Publish - twitter, IM, blogs, podcasts, conference presentations, slideshares, journal articles, books - funnel effect from light interactions through to more heavy discourse What has changed is that there are more channels and an information explorsion in terms of speed of distribution. Rader-fullpaper.pdf (application/pdf Object) Player. ICT_Seven_Proficiencies.pdf (application/pdf Object) No17_james.pdf (application/pdf Object)
Encyclopedia of Information ... - Google Book Search. Partnering With Librarians to Meet Ncate Standards in Teacher Ed. By Birch, Tobeylynn Greenfield, Louise; Janke, Karen; Schaeffer, Deborah; Woods, Ada As colleges of education prepare to meet NCATE standards they will find technically savvy allies and willing partners at their campus libraries.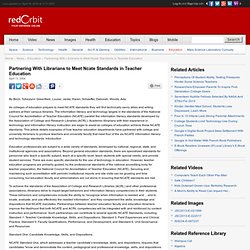 The information literacy and technology targets in the standards of the National Council for Accreditation of Teacher Education (NCATE) parallel the information literacy standards developed by the Association of College and Research Libraries (ACRL). Academic librarians with their experience in technology and information literacy instruction are eager to assist as colleges of education achieve these NCATE standards. This article details examples of how teacher education departments have partnered with college and university librarians to produce teachers and university faculty that meet four of the six NCATE information literacy and technology standards. Introduction. LLiDA - Home. The UK Government has made clear its expectation that Further and Higher Education will equip learners with a strong foundation of skills and aptitudes to enable them to thrive in an increasingly information-based economy and society.
In the past these aptitudes have gone under the broad term 'information skills' or 'information literacies'. However, with the convergence of communications and information media, the rise of user-owned technologies, user-created content, and widespread social networking practices, this term may need to be broadened to encompass new kinds of expertise. We are defining the totality of this expertise as 'the range of practices that underpin effective learning in a digital age'. Unless these forms of practice are being actively developed by institutions and teaching teams, learners will struggle to reach their full potential.
The UK economy will be hampered by a lack of high-level skills and a dearth of future capacity.
Literacies projects
Literacy blogs. Online Literacy Is a Lesser Kind - ChronicleReview.com. September 19, 2008 By MARK BAUERLEIN Slow reading counterbalances Web skimming When Jakob Nielsen, a Web researcher, tested 232 people for how they read pages on screens, a curious disposition emerged.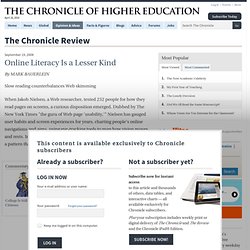 Practice. Learning Lives: Learning, Identity and Agency in the Life Course. Learning Lives was the first large-scale longitudinal study of its kind into the learning biographies of 150 adults aged between 25 and 65+.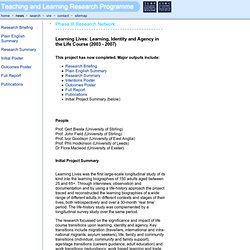 Through interviews, observation and documentation and by using a life-history approach the project traced and reconstructed the learning biographies of a wide range of different adults in different contexts and stages of their lives, both retrospectively and over a 30-month 'real time' period. The life-history study was complemented by a longitudinal survey study over the same period. The research focussed on the significance and impact of life course transitions upon learning, identity and agency. Key transitions include migration (travellers, international and intra-national migrants, asylum seekers), life, family and community transitions (individual, community and family support), age/stage transitions (careers guidance; adult education) and work transitions (redundancy; work based learning and trade union education).
Developing digital literacies. Overview Many learners enter further and higher education lacking the skills needed to apply digital technologies to education. As 90% of new jobs will require excellent digital skills, improving digital literacy is an essential component of developing employable graduates.
CcMixter. Gateway to Educational Materials Information — Gateway to 21st C. Mission The Gateway expands educators' capability to access Internet-based lesson plans, instructional units and other educational materials in all forms and formats. The Gateway's goal is to improve the organization and accessibility of the substantial collections of materials that are already available on various federal, state, university, non-profit, and commercial Internet sites. The Gateway is administered by JES & Co., a nonprofit serving educators and trainers at all levels in the USA and around the world. Jackie Ashley: New technology may be changing the human brain | Sometimes the House of Lords throws out speeches so interesting and radical, that you simply cannot imagine them being made in the Commons. One such came this week from the neuro-biologist Susan Greenfield. She asked a question that affects all of us, yet which I have never heard discussed by mainstream politicians: is technology changing our brains?
The context is the clicking, bleeping, flashing world of screens.
Digital natives nonsense
Information literacies. Developing Digital Capability. Pre-conference workshop at Alt-C 2010 This cloud is designed to support the digital capability workshop being facilitated by Helen Beetham, Rhona Sharpe and Fred Garnett on Monday 6th September 2010. It is closely related to the cloud on Digital Literacy Materials. Please use this space for sharing ideas, concerns, expertise and practical tips about developing digitally capable learners.
Presentations and outcomes from the workshop will be available here shortly. Objectives: The Heutagogic Archives. Digital_literacies. Media Literacy | Ofcom.
---