Business
Sidewalk, The easiest way to gather and analyze customer information
Frequently Asked Questions
Why do tick timers change? Timers lower on the auctions randomly to keep it fun and interesting for everyone. We do this throughout the day and evening.
I've been thinking about starting a business for years, and find myself thinking about it more and more every day now.
Entrepreneurship: Interested in starting a new business - need advice...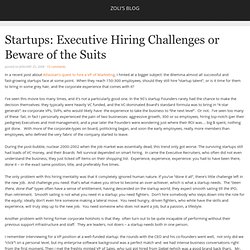 In a recent post about Atlassian's quest to hire a VP of Marketing, I hinted at a bigger subject: the dilemma almost all successful and fast-growing startups face at some point.
Startups: Executive Hiring Challenges or Beware of the Suits| Zoli's Blog
Web Innovators Group
Venture Voice - podcast on entrepreneurship, venture capital, business
MUMBAI ANGELS