International Ed
2011 Sessions and Schedule - The Global Education Collaborative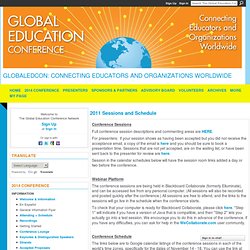 Conference Sessions Full conference session descriptions and commenting areas are HERE. For presenters: if your session shows as having been accepted but you did not receive the acceptance email, a copy of the email is here and you should be sure to book a presentation time. Sessions that are not yet accepted, are on the waiting list, or have been sent back to the presenter for review are here. Session in the calendar schedules below will have the session room links added a day or two before the conference. Webinar Platform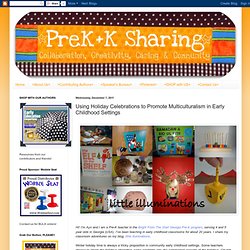 Hi! I'm Ayn and I am a Pre-K teacher in the Bright From The Start Georgia Pre-K program, serving 4 and 5 year olds in Georgia (USA).
Using Holiday Celebrations to Promote Multiculturalism in Early Childhood Settings
Travel the Globe with the World Atlas | InCultureParent
Barefoot Books' newly released World Atlas for children, written by Nick Crane and illustrated by David Dean, is one of those books that will grow with your child over time.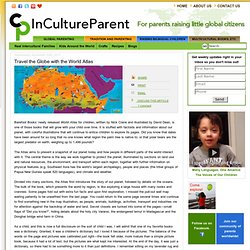 #Tech, #GlobalEd, & #EarlyEd News
Five for Friday: Getting a Global Education from Social Media - My Wonderful World Blog
 /  Teddy Bears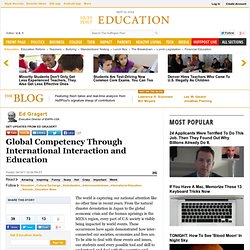 The world is capturing our national attention like no other time in recent years.
Ed Gragert: Global Competency Through International Interaction and Education
The popular American children's show "Sesame Street" aired for the first time in Afghanistan last week. Culturally adapted for an Afghan audience, the new, 26-episode series features prerecorded puppet footage dubbed in Dari and Pashto, reports AFP. In order to get kids to tune in and learn from the show, producers made a few tweaks to the original version, notes Radio Free Europe.
'Sesame Street' Arrives In Afghanistan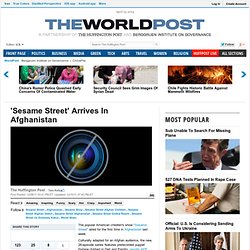 CFIS Kindergarten Holiday Card Exchange 2011-12
World News America - Why do Finland's schools get the
Finland's schools score consistently at the top of world rankings, yet the pupils have the fewest number of class hours in the developed world.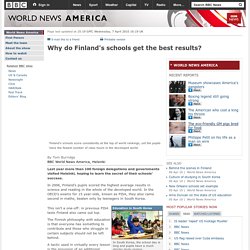 BBC: Why do Finland's schools get the best results? by mosaic May 22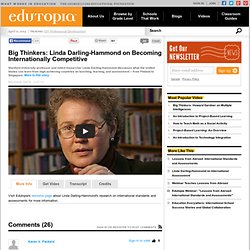 Big Thinkers: Linda Darling-Hammond on Becoming Internationally
Linda: In the United States now, we're talking a lot about international competition, internationally benchmarked standards and so on.
Taking IT Global - educators, organizations, etc by mosaic May 20