E-Safety
Flag questionable content Our policy specialists work around the clock to help keep you and your family safe on YouTube. If you see content or behavior that you think violates the YouTube Community Guidelines, you can flag it for review. If a video violates our guidelines, it gets removed from the site.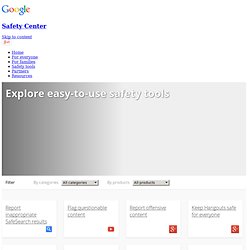 Safety tools – Safety Center – Google
Set a filter to keep inappropriate content out If you'd prefer to not to see mature or age-restricted content as you browse YouTube, scroll to the bottom of any YouTube page and enable Safety Mode. Safety Mode helps filter out potentially objectionable content from search, related videos, playlists, shows, and films. Learn more Scroll to the bottom of any YouTube page and click the drop-down menu in the "Safety" section. Select the On or Off option to enable or disable Safety Mode.
Manage your online reputation – For families – Safety Center – Google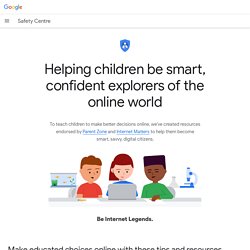 alldigitalcitizens.jpg (JPEG Image, 550 × 711 pixels) - (Private Browsing)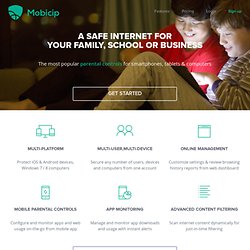 Mobile Web Filter for iPhone, iPod Touch, iPad, Windows 7, and Linux
I have worked with Mobicip for the last three years in two different school sysytems. We use Mobicip as our browser and mobile filter. With Mobicip's premium account for our schools and our hundreds of units we know that inappropriate content is kept away from students and with Mobicip these tools can be used for teaching and learning.Thank you Mobicip! Susan Wells, PrincipalWG Pearson School, NC I've been using Mobicip for several years.