E-learning
Learning From Data - The Lectures
The focus of our lectures is real understanding , not just knowing . The fundamental concepts and techniques are explained in detail. Lectures use incremental viewgraphs (2853 in total) to simulate the pace of blackboard teaching.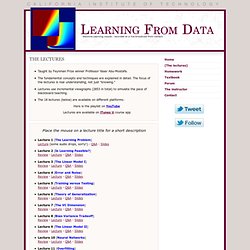 Mechanical Engineering
Mechanical engineering is one of the broadest technical fields you can enter. As a result, this program is designed to provide you with a solid background in both mechanical and energy systems (and their respective components). To acquire competence in these areas, you will need a solid foundation in math and science, and will accordingly be required to complete a suite of pre-requisite courses in each of these ancillary disciplines.
Mechanical Engineering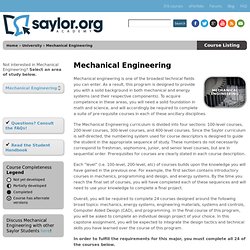 AVR Tutorials | eXtreme Electronics - Part 5
NewbieHack - Learn Mechatronics, Microcontrollers, Robotics, Programming and Machine Learning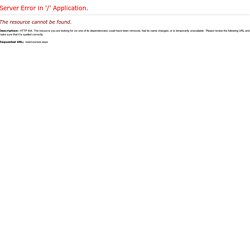 SEE programming includes one of Stanford's most popular engineering sequences: the three-course Introduction to Computer Science taken by the majority of Stanford undergraduates, and seven more advanced courses in artificial intelligence and electrical engineering. Introduction to Computer Science Artificial Intelligence Linear Systems and Optimization Additional School of Engineering Courses
gaurav said... sir, i am a student of final year mechanical engg. so please suggest me some vibrant ideas for working projects in mechanical engineering. kindly mail me at kuntal.gaurav@gmail.com August 25, 2009 at 9:19 PM patel said... hi i m 4th B.E. mechanical student can u give me some project idea on latest topics......on my email id patel08@live.com
Mechanical engineering Project ideas