E-Learning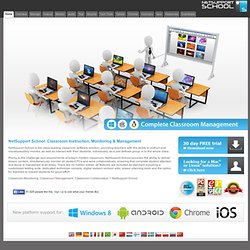 NetSupport School is the class-leading classroom software solution, providing teachers with the ability to instruct and visually/audibly monitor, as well as interact with their students, individually, as a pre-defined group or to the whole class. Rising to the challenge and requirements of today's modern classroom, NetSupport School provides the ability to deliver lesson content, simultaneously monitor all student PCs and work collaboratively, ensuring that complete student attention and focus is maintained at all times. There are no hidden extras, all features are included as standard including a customised testing suite, dedicated technician console, digital student revision aids, lesson planning tools and the option for teachers to reward students for good effort.
NetSupport School: leren in klasverband
Since the economic downturn began I've noticed much more interest in open source Learning Management Systems (LMS), and it's no surprise that when people ask what the options are, the answer is usually Moodle. Now, there's nothing wrong with Moodle, but it certainly isn't the only open source LMS out there. Because there is no licensing cost involved with open source solutions, its easy for organisations to just jump in and set up the first solution that comes along. There is however a cost to installation and support, either financial or time related. Anyone setting up an LMS has a responsibility to research and choose the solution that is right for the learners and the organisation. As a starting point here are 10 open source alternatives to Moodle.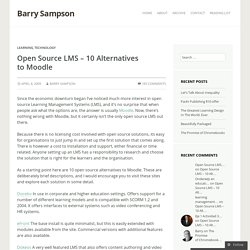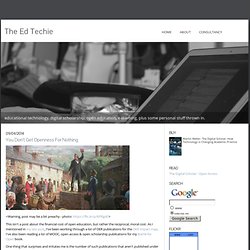 [The following is an adapted extract from the upcoming Battle for Open book, which I'm bouncing off you lot first]. I am not by nature an overtly political person, in that I don't interpret everything through a political lens. So, rather like Clay Shirky and higher ed, writing on politics is not my strongest point.
Bloom's by Joshua Coupal on Prezi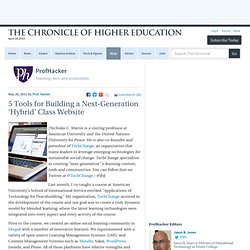 [Nicholas C. Martin is a visiting professor at American University and the United Nations University for Peace. He is also co-founder and president of TechChange, an organization that trains leaders to leverage emerging technologies for sustainable social change. TechChange specializes in creating "next-generation" e-learning content, tools and communities. You can follow him on Twitter at @TechChange.--@jbj]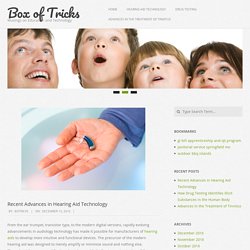 Latest update 4th June 2013 - These are some of the best free internet resources for education. This page is constantly updated; every time I come across a new piece of software or an exciting website, I list it here. This list is not exhaustive in any way. In fact, if you think there is a tool or application for use in education that should be added to this list, please don't hesitate to get in touch and suggest it!