Art VS design
Derby - People - Hannah styled Young Designer of the Year
Photo
Photo
The M.C.Escher McQueen connection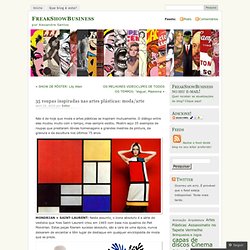 35 roupas inspiradas nas artes plásticas: moda/arte « FreakShowBusiness
abril 23, 2010 por Editor Não é de hoje que moda e artes plásticas se inspiram mutuamente. O diálogo entre elas mudou muito com o tempo, mas sempre existiu.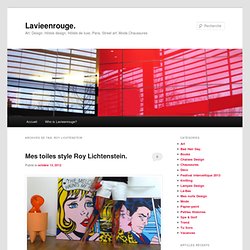 Roy Lichtenstein | Lavieenrouge.
L'atelier de Lavieenrouge. Photo Octave. Il y a quelques mois mon ami François Pignon m'avait commandé deux copies de Roy Lichtenstein.
Modern Art Movements To Inspire Your Logo Design - Smashing Magazine
It's always nice to go to a bookstore, grab a book of logo designs, sit down, inhale that new-book smell and absorb the goodness. But knowing where all of these designs, fonts and creative elements have come from is also good.