Art VS design
Derby - People - Hannah styled Young Designer of the Year. Photo. Photo. The M.C.Escher McQueen connection. 35 roupas inspiradas nas artes plásticas: moda/arte « FreakShowBusiness. Abril 23, 2010 por Editor Não é de hoje que moda e artes plásticas se inspiram mutuamente.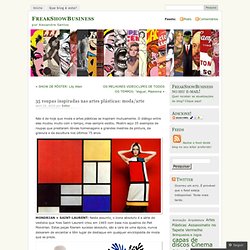 O diálogo entre elas mudou muito com o tempo, mas sempre existiu. Roy Lichtenstein | Lavieenrouge. L'atelier de Lavieenrouge.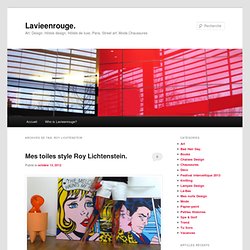 Photo Octave. Il y a quelques mois mon ami François Pignon m'avait commandé deux copies de Roy Lichtenstein. Modern Art Movements To Inspire Your Logo Design - Smashing Magazine. Advertisement It's always nice to go to a bookstore, grab a book of logo designs, sit down, inhale that new-book smell and absorb the goodness.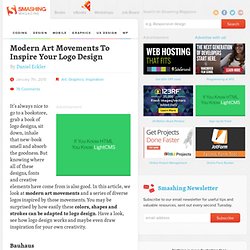 But knowing where all of these designs, fonts and creative elements have come from is also good. In this article, we look at modern art movements and a series of diverse logos inspired by those movements. You may be surprised by how easily these colors, shapes and strokes can be adapted to logo design. Have a look, see how logo design works and maybe even draw inspiration for your own creativity.
---