Video
Melinda Gates and Bill Gates Why giving away our wealth has been the most satisfying thing we've done In 1993, Bill and Melinda Gates—then engaged—took a walk on a beach in Zanzibar, and made a bold decision on how they would make sure that their wealth from Microsoft went back into society. In a conversation with Chris Anderson, the couple talks about their work at the Bill & Melinda Gates Foundation, as well as about their marriage, their children, their failures and the satisfaction of giving most of their wealth away.
TED: Ideas worth spreading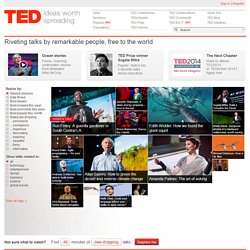 Video Boosters | English Attack! – L
5min - Find the best how to, instructional and DIY videos – Life Videopedia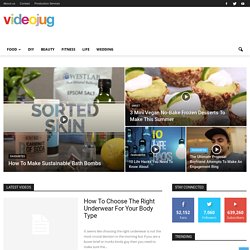 Videojug - Get Good At Life. The world's best how to videos plus free expert advice and tutorials.
How To Make A Bridesmaid Paper Flower Hair Accessory Make your wedding budget go further by making your own beautiful paper flower hairpieces for your bridesmaids. In this e... Digital Photography Tips: Exposure, Shutter Speed And Aperture These digital photography tips give you a guide to the exposure, shutter speed and aperture of your digital camera.
ESLvideo.com :: Study English with fun, free ESL video quizzes.
Travel Videos - Tourism Videos
LingualNet - Learning English Through Media
Videos by WatchMojo.com
Funny Videos, Funny Video Clips and Funniest TV Commercials
How To Videos