Disney
If you love Disney, here are resources to make you happy. wdw96 Jun 27
WDWMAGIC
Hidden Details in Magic Kingdom's Main Street As everyone knows, Disney is in it for a detailed guest experience. One of my favorites occurs right off of Main Street there in the Magic Kingdom.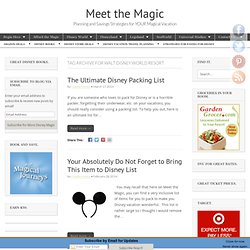 Meet the Magic
Walt Disney World is full of restaurants and places to grab a good alcoholic drink (Magic Kingdom excluded, of course). Some drinks are pretty standard Disney cocktails that you can find at most restaurants, others are a little more unusual and are specific to the restaurant.
Disney Top 10 Alcoholic Drinks at Walt Disney World | Disney Top 10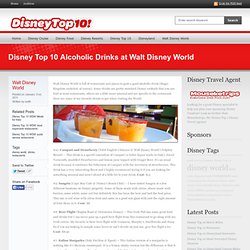 Disneygeek
"Back, back, over the falls!!"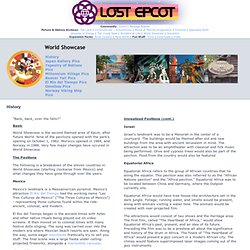 LOST EPCOT - World Showcase - History
Couponing to Disney
Disney Links
Disney Every Day | We'll Take You to Disney Every Day!
Disney on Gowalla
Walt Disney World Menus
Disney By The Numb3rs
StudiosCentral.com
LOST EPCOT - World Showcase - History
It's A Disney World After All
Disney's PhotoPass - Add some Disney magic to your memories
Disney World Go! Blog l Fan page with tips for you next Disney World vacation
Welcome, Foolish Mortals... to DoomBuggies - a Tribute to Disney's Haunted Mansion > Free email, fan forums, multimedia and more...
Walt Disney World - Disney World Vacation Information Guide - INTERCOT - Walt Disney World Inside & Out
StupidGuestTricks.com
the Disney Driven Life
LaughingPlace.com: Walt Disney World, Disneyland and All of Disney
ZannaLand | Delivering Pixie Dust Daily! | A Magical Blog of News and Reviews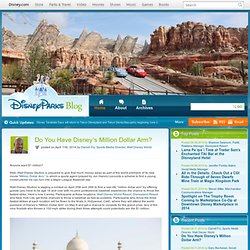 Fifty-five years ago this Sunday, a new route was discovered on the Disneyland Railroad : the Grand Canyon.
Walt Disney Parks and Resorts Online Jobs
MiceChat | A Different Look At Disney…
Only WDWorld
The Unofficial Disney Vacation Planning Guide - Walt Disney World, Disneyland and Disney Cruise Line
Disney World - The Largest Unofficial On-Line Guide to Disney World, Walt Disney World