Diskusija: internets un brīvība
Labdien! Gaidu Jūs pievienojamies un izstrādājam šo "pērļukoku" jeb klāsteru. Lūdzu, izmēģinat visas piedāvātās funkcijas. Mums jāsaprot, kādā mērā tās mums var palīdzēt orientēties aktuālajā tematikā, balstīties uz to, ko piedāvā eksperti, pārbaudīt hipotēzes un uzkrāt, arhivēt pārdomāto. Rakstiet komentārus un iesaistieties izvērtējumā. socfil Feb 18
Yochai Benkler - 'The networked public sphere': framing the public discourse of the SOPA/PIPA debate | Media network | Guardian Professional
Latvijas Universitātes doktorante Nopūtas, ka Latvijā vairs nav tādas Dienas, kāda tā bija savā spēcīgākajā pagātnē, rada ērtu aizbildinājumu jaunu, mazāka mēroga un cita stila projektu neesamībai. 17. gadsimtā par nostalģiju sauca ķermenisku reakciju uz cilvēka prombūtni no mājām — aptuveni tāpat kā par iesnām sauc ķermeņa reakciju uz saaukstēšanos.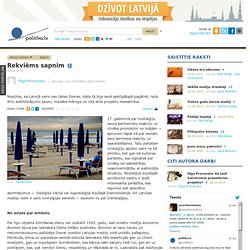 Rekviēms sapnim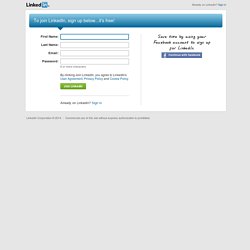 Skip to main content LinkedIn Home Main content starts below. Pulse The news and insights you need to know. Top Posts Today David Edelman
Much of the discussion about new technologies and social equality has focused on the oversimplified notion of a "digital divide." Technology and Social Inclusion moves beyond the limited view of haves and have-nots to analyze the different forms of access to information and communication technologies. Drawing on theory from political science, economics, sociology, psychology, communications, education, and linguistics, the book examines the ways in which differing access to technology contributes to social and economic stratification or inclusion. The book takes a global perspective, presenting case studies from developed and developing countries, including Brazil, China, Egypt, India, and the United States. A central premise is that, in today's society, the ability to access, adapt, and create knowledge using information and communication technologies is critical to social inclusion.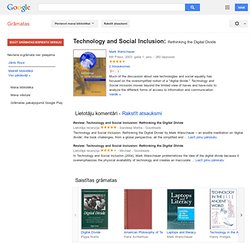 Technology and social inclusion: rethinking the digital divide - Mark Warschauer
Digital Citizenship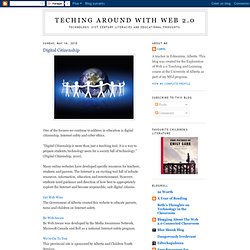 One of the focuses we continue to address in education is digital citizenship, Internet safety and cyber ethics. "Digital Citizenship is more than just a teaching tool; it is a way to prepare students/technology users for a society full of technology." (Digital Citizenship, 2010). Many online websites have developed specific resources for teachers, students and parents. The Internet is an exciting tool full of infinite resources, information, education and entertainment.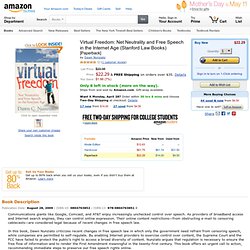 Book Description Publication Date: August 28, 2009 | ISBN-10: 0804763852 | ISBN-13: 978-0804763851 0 Communications giants like Google, Comcast, and AT&T enjoy increasingly unchecked control over speech.
Virtual Freedom: Net Neutrality and Free Speech in the Internet Age (Stanford Law Books) (9780804763851): Dawn Nunziato
A 21st Century Professional Development Proposal - LeaderTalk -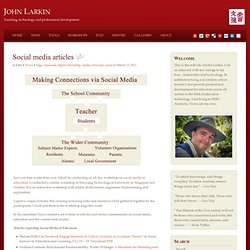 Social media in the classroom ~ sites and articles
Just over four weeks from now I shall be conducting an all day workshop on social media in education. I conducted a similar workshop at Nanyang Technological University in Singapore last October. It is an interactive workshop with plenty of discussion, argument, brainstorming and exploration. I spent a couple of hours this evening reviewing links and resources I had gathered together for the participants. I shall add them to the workshop page this week. In the meantime I have created a set of links to articles and online commentaries on social media, education and the current state of play.
Social media may have started out as a fun way to connect with friends, but it has evolved to become a powerful tool for education and business. Sites such as Facebook and Twitter and tools such as Skype are connecting students to learning opportunities in new and exciting ways. Whether you teach an elementary class, a traditional college class, or at an online university, you will find inspirational ways to incorporate social media in your classroom with this list. Ideas for K-12 Classrooms Implement these great ideas in your K-12 classroom to have students learning in a dynamic new way. Make literature real.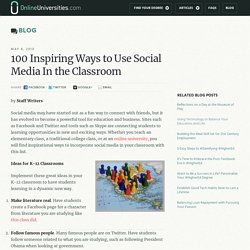 Acquisti, Alessandro, and Gross, Ralph. (2006). In Golle, P. and Danezis, G. (Eds.), . (pp. 36--58).Cambridge, U.K. Robinson College. June 28-30.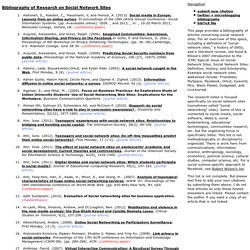 Facebook is an enormous social network currently closing in on 700 million users, but it started on college campuses and that's where it still rules. About 96 percent of students use the site, according to Online Education, an Internet database that serves as a resource for prospective students. What effect has it had on them and their studies? "In the end, the question isn't so much whether Facebook makes you a better student -- it's how can you best manage its presence in your life and studies," Peter Pachal wrote at PC magazine. "After all, the social network has become so integrated into student life, it's almost a prerequisite.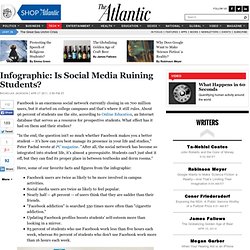 L'art d'être libres au temps des automates
Consent of the Networked: The Worldwide Struggle For Internet Freedom (9780465024421): Rebecca MacKinnon
James Fallows, National Correspondent, The Atlantic "For nearly a decade, Rebecca MacKinnon has been at the center of evolving debates about how the Internet will affect democracy, privacy, individual liberties, and the other values free societies want to defend. Here she makes a persuasive and important case that, as with other technological revolutions through history, the effects of today's new communications systems, for human liberation or for oppression, will depend not on the technologies themselves but rather on the resolve of citizens to shape the way in which they are used." Joi Ito, Director, MIT Media Lab "Consent of the Networked will become the seminal book firmly establishing the responsibility of those who control the architecture and the politics of the network to the citizens who inhabit our new digital world. Consent of the Networked should be required reading for all of those involved in building our networked future as well as those who live in it."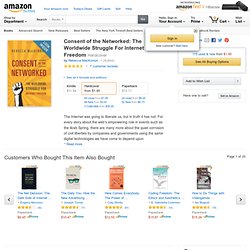 The Safe-Surfing Contract
SOITA is dedicated to providing schools, students, and community members with the latest information about Internet Safety. Training for Internet Safety issues such as cyberbullying, cyber predators, sexting, and email security are available from SOITA in a 2-hour workshop overview or a 5-hour train-the-trainer workshop. Alternative train-the-trainer opportunities are available online from iSAFE at http://ilearn.isafe.org SOITA, in cooperation with Ohio's Educational Technology agencies, has created a high-quality list of Internet Safety resources for students in all grade levels and for parents. These resources can be found at http://www.ohioedtechs.org and click on K-12 Resources. You can also click here to go directly to the resources.
Internet safety resources
Morozovs J. Tīkla mānija
Morozov, Evgeny
Evgeny Morozov is the author of The Net Delusion: The Dark Side of Internet Freedom and a contributing editor at The New Republic. In 2010-2012 Evgeny was a visiting scholar at Stanford University and a Schwartz fellow at the New America Foundation. In 2009-2010 he was a fellow at Georgetown University and in 2008-2009 was a fellow at the Open Society Foundations (where he also sat on the board of the Information Program between 2008 and 2012). Between 2006 and 2008 he was Director of New Media at Transitions Online. Evgeny has written for The New York Times, The Economist, The Wall Street Journal, Financial Times, London Review of Books, Times Literary Supplement, and other publications. His monthly Slate column is syndicaetd in El Pais, Corriere della Sera, Frankfurter Allgemeine Zeitung, Folha de S.Paulo and several other newspapers.
The Net Delusion by Evgeny Morozov: review