Diskusija: internets un brīvība
Labdien! Gaidu Jūs pievienojamies un izstrādājam šo "pērļukoku" jeb klāsteru. Lūdzu, izmēģinat visas piedāvātās funkcijas. Mums jāsaprot, kādā mērā tās mums var palīdzēt orientēties aktuālajā tematikā, balstīties uz to, ko piedāvā eksperti, pārbaudīt hipotēzes un uzkrāt, arhivēt pārdomāto. Rakstiet komentārus un iesaistieties izvērtējumā. socfil Feb 18
Yochai Benkler - 'The networked public sphere': framing the public discourse of the SOPA/PIPA debate | Media network | Guardian Professional
Latvijas Universitātes doktorante Nopūtas, ka Latvijā vairs nav tādas Dienas, kāda tā bija savā spēcīgākajā pagātnē, rada ērtu aizbildinājumu jaunu, mazāka mēroga un cita stila projektu neesamībai. 17. gadsimtā par nostalģiju sauca ķermenisku reakciju uz cilvēka prombūtni no mājām — aptuveni tāpat kā par iesnām sauc ķermeņa reakciju uz saaukstēšanos.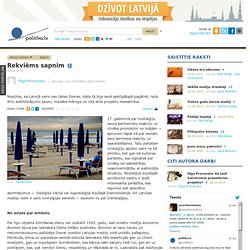 Rekviēms sapnim
Technology and social inclusion: rethinking the digital divide - Mark Warschauer
Digital Citizenship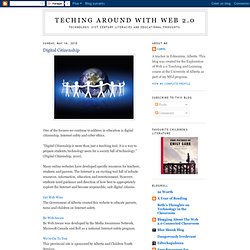 One of the focuses we continue to address in education is digital citizenship, Internet safety and cyber ethics.
Virtual Freedom: Net Neutrality and Free Speech in the Internet Age (Stanford Law Books) (9780804763851): Dawn Nunziato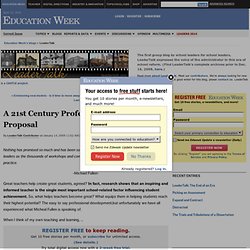 A 21st Century Professional Development Proposal - LeaderTalk -
Nothing has promised so much and has been so frustrating wasteful for teachers and leaders as the thousands of workshops and conferences that led to no significant change in practice.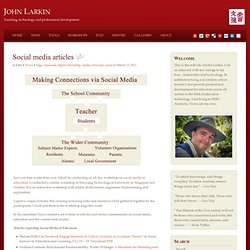 Social media in the classroom ~ sites and articles
Just over four weeks from now I shall be conducting an all day workshop on social media in education. I conducted a similar workshop at Nanyang Technological University in Singapore last October.
Social media may have started out as a fun way to connect with friends, but it has evolved to become a powerful tool for education and business. Sites such as Facebook and Twitter and tools such as Skype are connecting students to learning opportunities in new and exciting ways.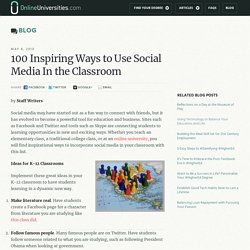 Acquisti, Alessandro, and Gross, Ralph. (2006). In Golle, P. and Danezis, G.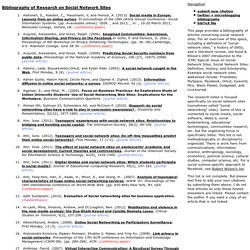 Facebook is an enormous social network currently closing in on 700 million users, but it started on college campuses and that's where it still rules.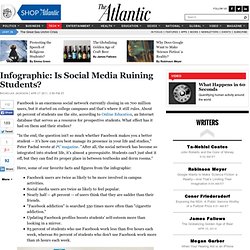 L'art d'être libres au temps des automates
Consent of the Networked: The Worldwide Struggle For Internet Freedom (9780465024421): Rebecca MacKinnon
The Safe-Surfing Contract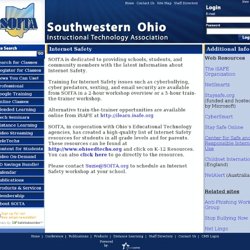 SOITA is dedicated to providing schools, students, and community members with the latest information about Internet Safety. Training for Internet Safety issues such as cyberbullying, cyber predators, sexting, and email security are available from SOITA in a 2-hour workshop overview or a 5-hour train-the-trainer workshop.
Internet safety resources
Morozovs J. Tīkla mānija
Morozov, Evgeny
Evgeny Morozov is the author of The Net Delusion: The Dark Side of Internet Freedom and a contributing editor at The New Republic. In 2010-2012 Evgeny was a visiting scholar at Stanford University and a Schwartz fellow at the New America Foundation.
The Net Delusion by Evgeny Morozov: review