Blog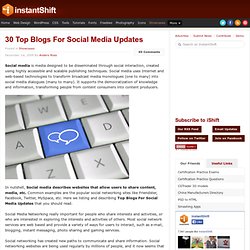 Social media is media designed to be disseminated through social interaction, created using highly accessible and scalable publishing techniques. Social media uses Internet and web-based technologies to transform broadcast media monologues (one to many) into social media dialogues (many to many). It supports the democratization of knowledge and information, transforming people from content consumers into content producers.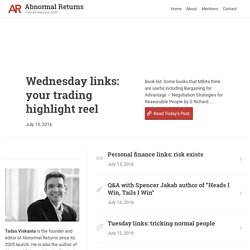 Posted by: abnormalreturns, January 25th, 2014 at 8:27 am The weekend is a great time to catch up on some posts that were either too long or simply didn't fit in during the week. Hope you enjoy!
When it comes to your car, be smart and fabulous. Car fanatics are amazed by the developments ... From birth to eternity. Follows me every step of the way. Looks fearsome but loves to cuddle. ...
Blog Directory