Medias Sociaux
Spanish Internet users between the age of 15-24 spent most time on Social Networking sites with an average of 11 hours in December 2010, followed by 15-24 year olds from the UK and Italy. 35-54 year old Internet users in the UK spent on average more time on Social Networking sites than their 25-34 year old counterparts. Average time spent on Social Networking sites is most balanced between the age groups in Germany and the Netherlands.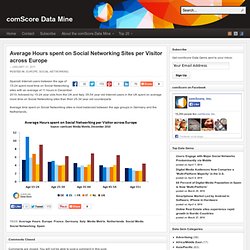 Average Hours spent on Social Networking Sites per Visitor across Europe
Voilà maintenant plusieurs années que l'on nous parle des médias sociaux. Plusieurs années que l'on théorise sur l'évolution des usages et la transformation du rapport entre les utilisateurs et les marques. Plusieurs années que l'on oppose médias sociaux et médias traditionnels. Il ne faut cependant pas perdre de vue que les médias sociaux sont composés d'une infinité de services et qu'ils ne s'appréhendent donc pas comme une entité cohérente (cf. Panorama des médias sociaux 2011). Autant il existe un nombre restreint de médias traditionnels (TV, radio, presse), autant il existe de fortes disparités entre les différents types de médias sociaux.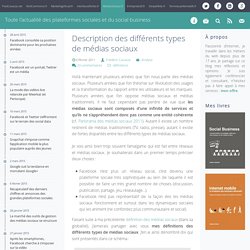 www.ifop.com/media/poll/1405-1-study_file.pdf