Diaporamas
Using Prezi in the Early Elementary Classroom « Click Brick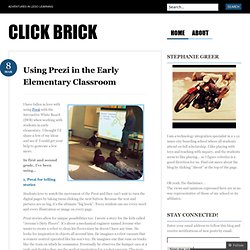 I have fallen in love with using Prezi with the Interactive White Board (IWB) when working with students in early elementary.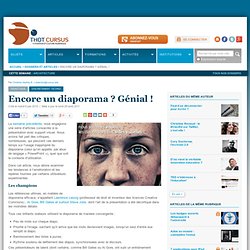 La semaine précédente, nous engagions une série d'articles consacrés à la présentation avec support visuel. Nous avions fait part des critiques, nombreuses, qui pleuvent ces derniers temps sur l'usage inapproprié du diaporama (celui qu'on appelle, par abus de langage « PowerPoint »), quel que soit le contexte d'utilisation. Dans cet article, nous allons examiner les tendances à l'amélioration et les repères fournies par certains utilisateurs expérimentés.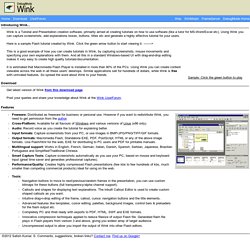 Here is a sample Flash tutorial created by Wink.
Wink est un outil pour créer des tutoriels ou des présentations à partir de captures d'écran. by bboizard Apr 14
Création d'objets d'apprentissage sur Prezi « Lucie Pearson
Les dix-sept étudiants du cours EDUC 3503, Espaces virtuels d'apprentissage, de l'Université de Moncton ont créé un objet d'apprentissage en lien avec leur scénario pédagogique.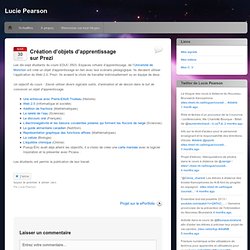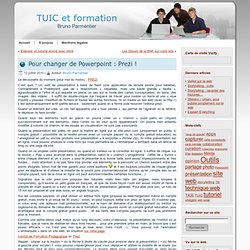 La découverte du moment (pour moi du moins) : PREZI. C'est quoi ?
17 utilisations de Prezi en classe