Graphisme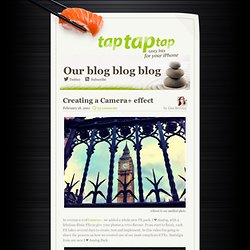 rollover to see unedited photo In version 2.0 of Camera+, we added a whole new FX pack, I ♥ Analog, with 9 fabulous filmic FXs to give your photos a retro flavour. From start to finish, each FX takes several days to create, test and implement. In this video I'm going to share the process on how we created one of our most complicated FXs, Nostalgia from our new I ♥ Analog Pack.
Creating a Camera+ effect
Life's too short for bad software! Want to create delightful user interfaces? Start by wireframing them in Balsamiq Mockups.  Download Desktop App ☁ Start Web App Trial launch demo version Unleash Your Creativity!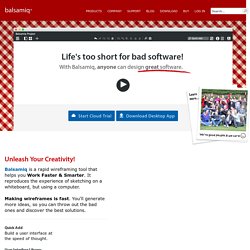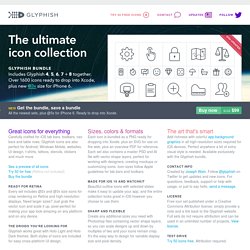 Glyphish Icons, Backgrounds & Artbits Created by Joseph Wain, 2010 — 2013 Web: http://www.glyphish.com Twitter: @glyphish or @jpwain Thanks for supporting Glyphish! License and terms of use As a paying license holder, you're free to use the icons and artwork for commercial and non-commercial purposes, for yourself, your company and your clients, and to edit, remix and otherwise modify.