To use at home
www.secretstoragebooks.com/index.php
Homepage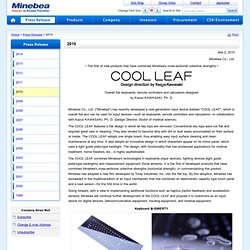 2010 - Minebea
Mar.2, 2010 ~ The first of new products that have combined Minebea's cross-sectional collective strengths ~ Overall flat keyboards, remote controllers and calculators designedby Kazuo KAWASAKI, Ph. D. Minebea Co., Ltd. ("Minebea") has recently developed a next-generation input device dubbed "COOL LEAF", which is overall flat and can be used for input devices—such as keyboards, remote controllers and calculators—in collaboration with Kazuo KAWASAKI, Ph.
Joey Zeledón - Industrial Designer - Boston, Massachusetts
Welcome to StairSteady.net - The home of The StairSteady
The StairSteady is a high quality handrail with a supporting rail coming off it that slides when pushed but locks when weight is applied. It acts as a support aid when both ascending and descending the stairs. Your StairSteady will consist of a rail that will be attached to the wall of your stairs and a folding handle. The rail will usually run along the external wall of your flight of stairs.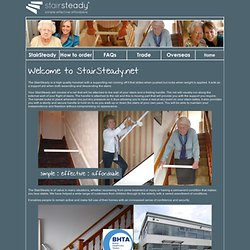 CLAESSON KOIVISTO RUNE
Hu2 Design
shop | das moebel
SDESIGNUNIT
:: emmemobili ::
Eun-Gyeong Gwon & Eun-Jae Lee & Yanko Design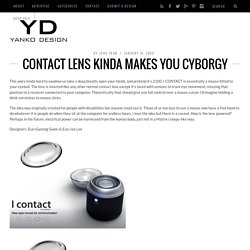 Contact Lens Kinda Makes You Cyborgy This one's kinda hard to swallow so take a deep breath, open your minds, and pretend it's 2100. I CONTACT is essentially a mouse fitted to your eyeball. The lens is inserted like any other normal contact lens except it's laced with sensors to track eye movement, relaying that position to a receiver connected to your computer.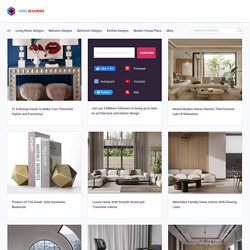 Bathroom Vanity Ideas A great selection of bathroom vanity unit storage and organization ideas to conceal jewelry, makeup and clutter. Outdoor Dining Furniture Ideas Get ready for finer weather by brushing up trends in outdoor furniture, including resin wicker chairs, teak finish tables and wrou... Modern Villa With Pool
Interior Design Ideas, Interior Designs, Home Design Ideas, Room Design Ideas, Interior Design, House Decor
Clever and Creative Tea Packaging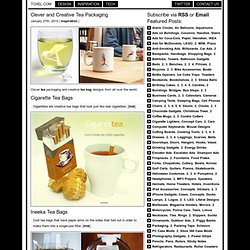 Clever tea packaging and creative tea bag designs from all over the world. Cigarette Tea Bags Cigarettea are creative tea bags that look just like real cigarettes. [link] Ineeka Tea Bags
Dornob
relogik.com | Design & innovation | Showcase of Damjan Stanković
bic pen - reinventing the most popular ballpoint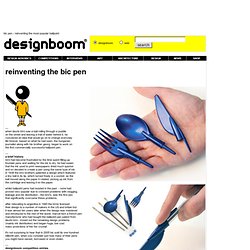 © copyrights designboom, all rights reserved. all material published remains the exclusive copyright of designboom. no contents, including text, photographs, videos, etc. may be reproduced in whole or in part without the written consent of designboom. in addition, no material or contents may be reproduced on the world wide web by techniques of mirroring, framing, posting, etc. without the written consent of designboom.
apr 19, 2014 the sound collection was produced for preciosa lighting and it comes alive with music to create a glowing, » 35 shares
industrial design courses ? designboom