Sketch
Sketch Theatre |  Store
OJO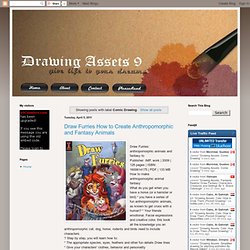 Comic Drawing
Fantastic Realms! Draw Fantasy Characters, Creatures and Settings By V. Shane ColcloughPublisher: Im..pact 2006 | 128 Pages | ISBN: 1581806825 | PDF | 85 MB
iPad – Sketchbook Pro | somosdi
A line whether straight or curved tells a story about everything that is around us. We can understand a lot just looking at the lines that create a complete image of a product. Lines of different thickness clarify a form and add dynamics to a sketch.
Importancia de la línea de peso en el Producto Dibujo | Dibujo Mi mundo
Recursos y Tutoriales | Dibujo Mi mundo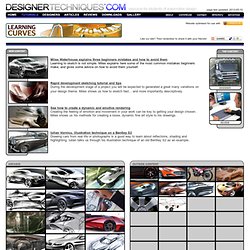 Website design and creation by Allan Macdonald. All rights reserved. Contact: info@designertechniques.com Website optimised for use with Like our site?
Tutoriales - Información para los que la esperanza de crear una carrera en Diseño Automotriz.
29 de octubre 2007
Personajes j6x2.com »
100 Tattoos Inspired by Toy Art Check out Jeremyriad.com to see 100 Tattoos Inspired by Toy Art. In 2006 I did a sketch for a bowling Dunny and it seems that someone used it to get a tattoo. Pretty cool!! Collage I needed an image for some promotional material and came up with this.
Nathan Ota
::: ADAM LAURIE :: Illustrator ::: - Portfolio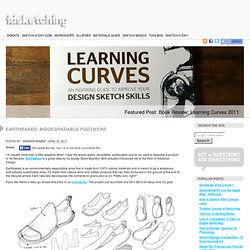 I'll be the first to admit that when it comes to using the iPad, or another capacitive screened tablet, I rarely use it for serious work. in fact, I probably won't ever use it for serious design work until there's a wacom digitizer integrated into my iPad. Yes, I'm strictly an apple guy. That being said, I've tried many a stylus for sketching on my iPad for fun. I've even helped kickstart a few. Of all the ones I've used in the past, the Mobius stylus by V23 next ranks in my top two that I've used so far. If you don't care to watch the video, here's the short and sweet review.