Ilustração | Illustration | blogs designers part 2
Rik Lee
Como Usar Pinterest
Ai ai!!… mais um site pra gastar tempo na internet! Mas esse é muito legal, e útil!
Portfolio
Geek | Designer cria casa inflável que cabe no bolso da calça
Graphic Designer Edmonton, AB | All Weather Windows | FreshGigs.ca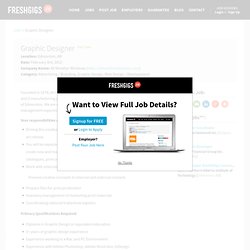 Founded in 1978, All Weather Windows operates 11 branch locations across the country and 2 manufacturing plants. All Weather Windows' head office is located in the west end of Edmonton. We are currently recruiting for a Graphic Designer with project management experienceto join our Edmonton Team. Your responsibilities will include:
Ana Karen
Photorealism
Douglas Schneider Food and Botanical Illustration
Doug Illustration, Commercial Vector Illustrator
Where Creative Talents Are Found
unnamed pearl
The Resin and Vinyl Robotic Art of Cris Rose — Home
Life as a graphic design student is quite enjoyable. You get to work on interesting projects, without the constraints of picky clients and tight budgets . Your teachers push you to be creative , giving you great (if your teacher is good) advice to become a better designer. But what happens once you graduate? Once you have your diploma in hands, things become more real. You have to find a way to make money with your new skills , which means to compete with many motivated graphic designers in a tough market.
Graphic Design Career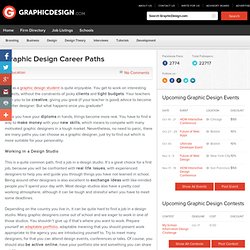 Graphic design inspiration | #402
Lenine | Designer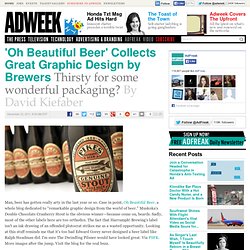 'Oh Beautiful Beer' Collects Great Graphic Design by Brewers
Man, beer has gotten really arty in the last year or so. Case in point, Oh Beautiful Beer, a whole blog dedicated to "remarkable graphic design from the world of beer." Muskoka's Double Chocolate Cranberry Stout is the obvious winner—because come on, beards.
YuppiePunk
Mike DeVries: Custom Tattoos, Realistic Tattoos, Original Art, Tattoo Books and DVDs.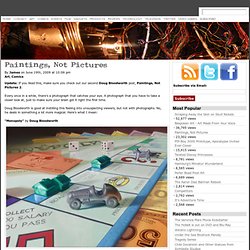 Paintings, Not Pictures — Atomik – We Find The Awesome For You
By James on June 19th, 2009 at 10:06 pm Art , Comics Update: If you liked this, make sure you check out our second Doug Bloodworth post, Paintings, Not Pictures 2 . Every once in a while, there's a photograph that catches your eye. A photograph that you have to take a closer look at, just to make sure your brain got it right the first time.
Mark Ryden
Hyper-Realistic Paintings of the Female Form
Cast Iron Design Company