Ilustração | Illustration | blogs designers part 2
Rik Lee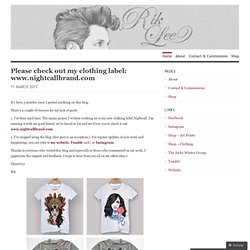 It's been 3 months since I posted anything on this blog. There's a couple of reasons for my lack of posts. 1. I've been mad busy.
Como Usar Pinterest
Ai ai!!… mais um site pra gastar tempo na internet! Mas esse é muito legal, e útil!
Portfolio
Geek | Designer cria casa inflável que cabe no bolso da calça
Graphic Designer Edmonton, AB | All Weather Windows | FreshGigs.ca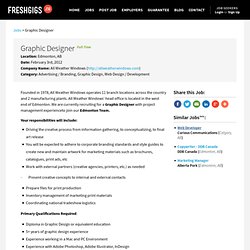 Founded in 1978, All Weather Windows operates 11 branch locations across the country and 2 manufacturing plants. All Weather Windows' head office is located in the west end of Edmonton. We are currently recruiting for a Graphic Designer with project management experienceto join our Edmonton Team. Driving the creative process from information gathering, to conceptualizing, to final art release You will be expected to adhere to corporate branding standards and style guides to create new and maintain artwork for marketing materials such as brochures, catalogues, print ads, etc Work with external partners (creative agencies, printers, etc.) as needed · Present creative concepts to internal and external contacts
Illustrators | IllustrationMundo.com
Photorealism
Douglas Schneider Food and Botanical Illustration
Doug Illustration, Commercial Vector Illustrator
Where Creative Talents Are Found
unnamed pearl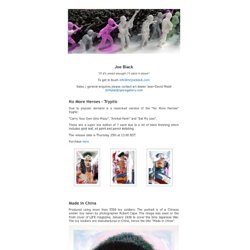 No More Heroes – Tryptic Due to popular demand is a reworked version of the "No More Heroes" tryptic: "Carry Your Own Sins Missy", "Animal Farm" and "Eat My Lies". These are a super low edition of 7 each due to a lot of hand finishing which includes gold leaf, oil paint and pencil detailing. The release date is Thursday 25th at 13.00 BST.
Illusion – The Most Amazing Creations in Art, Photography, Design, and Video.
The Resin and Vinyl Robotic Art of Cris Rose — Home
Advertisement Life as a graphic design student is quite enjoyable. You get to work on interesting projects, without the constraints of picky clients and tight budgets.
Graphic Design Career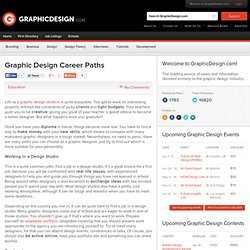 Graphic design inspiration | #402
Free Vector Art :: Uberpiglet.com
Lenine | Designer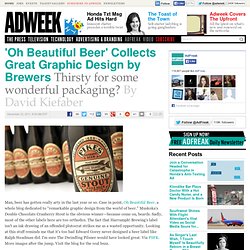 'Oh Beautiful Beer' Collects Great Graphic Design by Brewers
Man, beer has gotten really arty in the last year or so. Case in point, Oh Beautiful Beer, a whole blog dedicated to "remarkable graphic design from the world of beer." Muskoka's Double Chocolate Cranberry Stout is the obvious winner—because come on, beards.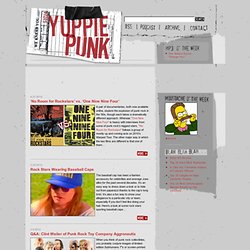 YuppiePunk
'No Room for Rockstars' vs. 'One Nine Nine Four' A pair of documentaries, both now available online, explore the explosion of punk rock in the '90s, though each takes a dramatically different approach. Whereas "One Nine Nine Four" is heavy with interviews from some of punk rock's biggest stars, "No Room for Rockstars" follows a group of mostly up and coming acts on 2010's Warped Tour. The other major way in which the two films are different is that one of them…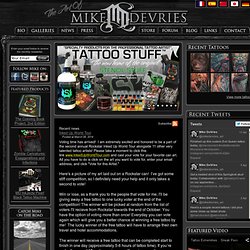 Mike DeVries: Custom Tattoos, Realistic Tattoos, Original Art, Tattoo Books and DVDs.
Inked Up World Tour Voting time has arrived! I am extremely excited and honored to be a part of the second annual Rockstar Inked Up World Tour alongside 11 other very talented tattoo artists! Please take a moment to click this link www.InkedUpWorldTour.com and cast your vote for your favorite can art. All you have to do is click on the art you want to vote for, enter your email address, and click "Vote for this Artist." Here's a picture of my art laid out on a Rockstar can!
nicoletta ceccoli illustrazioni
Recent posts
站酷(ZCOOL) - 设计师互动平台 - 交流设计.分享快乐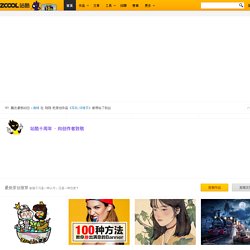 首页 作品 全部平面GUI网页插画动漫摄影空间/建筑工业/产品三维影视手工艺纯艺术服装其他 文章 欣赏 素材 招聘 活动 更多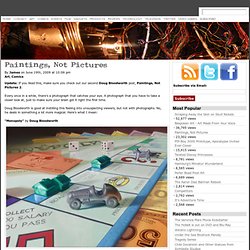 Paintings, Not Pictures — Atomik – We Find The Awesome For You
By James on June 19th, 2009 at 10:06 pm Art, Comics Update: If you liked this, make sure you check out our second Doug Bloodworth post, Paintings, Not Pictures 2. Every once in a while, there's a photograph that catches your eye. A photograph that you have to take a closer look at, just to make sure your brain got it right the first time.
Mark Ryden
If the artist himself wasn't in the shot, I wouldn't have guessed that these were oil paintings. Omar Ortiz is the man with the magic hands behind these exquisite works of art. What separates this Mexico-based artist from other hyper-realistic painterswe've seen recently is his minimalist style. He often features only three elements: a white setting, a human figure, and some strategically draped fabric. I'm still mesmerized by his ability to paint the human hand with such detail. Most artists say the hand is the hardest thing to recreate.
Hyper-Realistic Paintings of the Female Form
Cast Iron Design Company