Fast Co Design
After Steve Jobs: What We Can Learn From The Nest Thermostat | Co. Design
The central question about Apple these days is what it will become without Steve Jobs's passionate conviction and daily direction in the design of the company's products and services.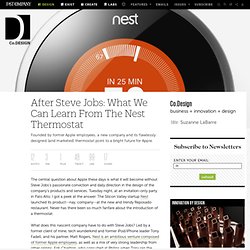 Incase has designed bag collections for bona fide hipster brands like A.P.C. and the Ace Hotel.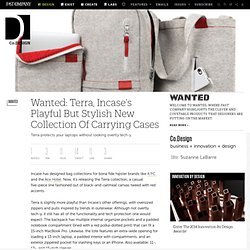 Wanted: Terra, Incase's Playful But Stylish New Collection Of Carrying Cases | Co. Design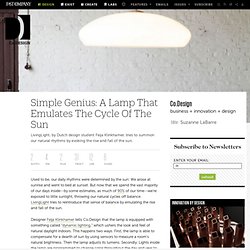 Simple Genius: A Lamp That Emulates The Cycle Of The Sun | Co. Design
Used to be, our daily rhythms were determined by the sun: We arose at sunrise and went to bed at sunset.
Why Microsoft's Vision Of The Future Is Dead On Arrival | Co. Design
This just in: In the future, everything will be lushly luxurious, gleamingly clean, and digitally magical.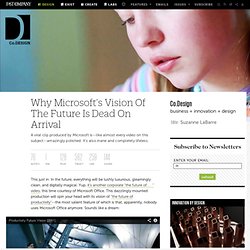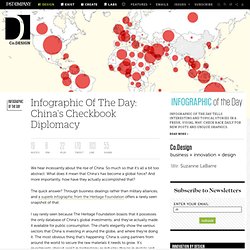 Infographic Of The Day: China's Checkbook Diplomacy | Co. Design
We hear incessantly about the rise of China. So much so that it's all a bit too abstract: What does it mean that China's has become a global force? And more importantly, how have they actually accomplished that?