Curation Tools
Like me, you may be a "content curator" and not even know it.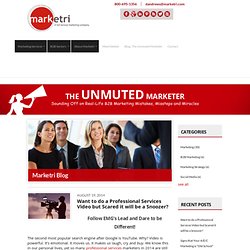 Are You a Content Curator? 5 Great Tools for Content Curation and Sharing | Marketri
Steven Rosenbaum is a curator, author, filmmaker and entrepreneur. He is the CEO of Magnify.net, a real-time video curation engine for publishers, brands, and websites. His book Curation Nation is slated to be published this spring by McGrawHill Business.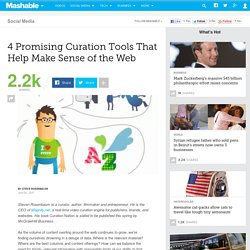 Content Curation Tool Scoop.It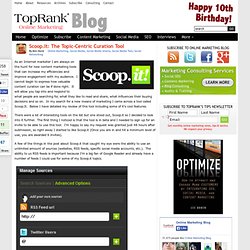 As an Internet marketer I am always on the hunt for new content marketing tools that can increase my efficiencies and improve engagement with my audience.
As the web becomes more and more inundated with blogs, videos, tweets, status updates, news, articles, and countless other forms of content, "information overload" is something we all seem to suffer. It is becoming more difficult to weed through all the "stuff" out there and pluck out the best, most share-worthy tidbits of information, especially if your topic is niche.
3 Free Tools That Make Content Curation Super Easy
You may have already seen our mega-popular list of 30+ Content Curation Tools that has been making the rounds on Twitter lately (and if not, we strongly recommend checking it out).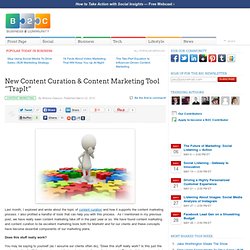 Popular Today in Business: All Popular Articles Last month, I explored and wrote about the topic of content curation and how it supports the content marketing process.
New Content Curation & Content Marketing Tool "TrapIt"